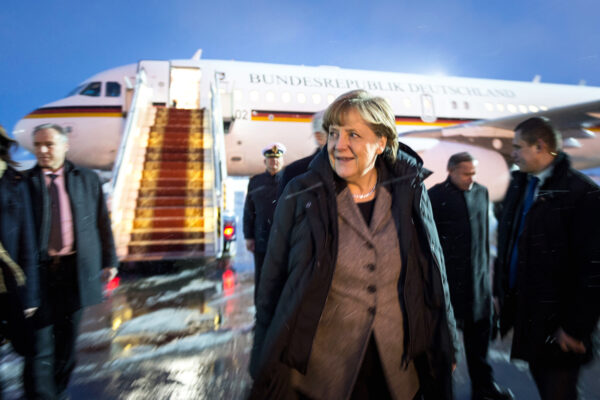 Angela Merkel's answer to the defection of right-wing voters is — counterintuitively — to shift further to the left.
Der Spiegel reports that the German chancellor recently told members of her Christian Democratic party (CDU) they need to do better on pay, pensions and housing.
They were expecting a harder line on immigration, which is the issue that galvanized the Alternative for Germany's voters.
This new far-right party placed third in last month's election with nearly 13 percent support.
Merkel's Christian Democrats still won, but with only 33 percent support — their lowest vote share in over half a century.
Bavarian support
Merkel's otherwise more reactionary Bavarian allies have endorsed the soft line.
According to Der Spiegel, Horst Seehofer, whose Christian Social Union suffered an even worse setback than the CDU, has concluded that reviving his dispute with Merkel over refugees could only boost the Alternative.
He cautioned parliamentarians last week that voters must not get the impression their politicians are so preoccupied with refugees that there is no time left for them.
Seehofer made it obvious which demographic he is thinking of — families with children, elderly people with modest pensions and normal working people who can't afford the high rents in cities like Munich. These people felt overlooked by politicians, he argued, and that needs to change.
Concretely, the conservatives are hoping to achieve €15 billion in tax relief for middle incomes in the new parliament. They want additional benefits for families with children, billions in new housing subsidies and higher spending on retirement homes.
Finding a balance
Critics point out that the Christian Democrats didn't only lose support to the Alternative, whose voters tend to feel left behind. They lost just as many, if not more, voters to the liberal Free Democrats, whose attitudes are in many ways the opposite: entrepreneurial, individualistic and optimistic about the future.
These voters didn't switch because of Merkel's open-door immigration policy or her austerity program. They were disappointed when, in concessions of the Social Democrats, she introduced a national minimum wage, cut the retirement age to 63 for blue-collar workers and tightened regulations for the self-employed.
Merkel's challenge — and her successor's — will be to find a balance between the Germanies of the Alternative and the Free Democrats: those parts of the country, especially in the former East, where voters are struggling to get by and susceptible to the false promises of nationalism and those in the West, especially the cities, where life is good and voters see no reason for sweeping change.