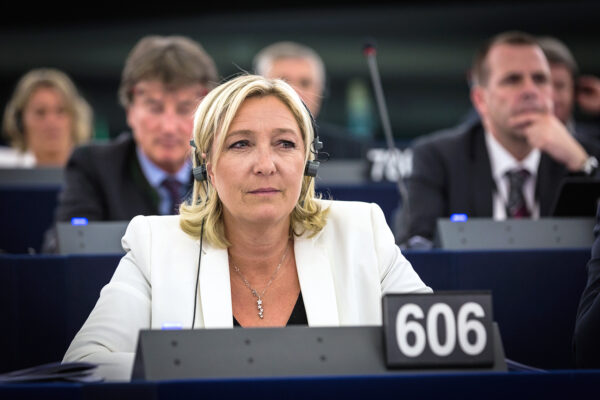 Florian Philippot's ouster from the National Front makes political sense.
Philippot was for years Marine Le Pen's right-hand man. Together they transformed the reactionary party, which has deep roots in the French Algerian exile community, into a broad Euroskeptic and nativist force that could appeal to rust-belt voters.
They de-demonized the National Front. Le Pen won 34 percent support in this year's presidential election, doubling her father's record from fifteen years ago.
But it still wasn't enough.
Broken front
In the National Assembly elections, the party underperformed, winning a mere eight out of 577 seats.
As happened so often in the past, mainstream left- and right-wing voters teamed up to defeat the far right wherever it qualified for the second voting round in June.
To become more competitive, it needs to break this "republican front".
Opportunity on the right
After the election, I wrote here that the best strategy for the nationalists would be to make common cause with social conservatives.
Le Pen got most of her additional support in the second voting round from Republicans: social conservatives, living in small towns and the French countryside.
Only 10 percent of those who backed the far-left Jean-Luc Mélenchon in the first round switched to Le Pen, despite the two sharing industrial policies and doubts about the EU.
The Republicans are now debating whether to tack further to the right and become "Front-lite" or cooperate with the reform-minded president, Emmanuel Macron. A split is not out of the question.
Which means there is an opportunity for Le Pen.
Wrong side
The main reason Le Pen had trouble winning over center-right voters was that she once called for an exit from the EU.
As she recognized this was an unpopular position, Le Pen fudged her views during the campaign, promising a referendum instead of outright "Frexit". Pro-European voters weren't persuaded.
Gay marriage, legalized in 2013, was another wedge issue. Le Pen deemphasized the Front's social conservatism in favor of economic protectionism, but it turned out that "family values" still matter to many voters on the right.
On both issues, Philippot, Euroskeptic and gay, was on the wrong side of the Front's (potential) electorate — and that is why he had to go.