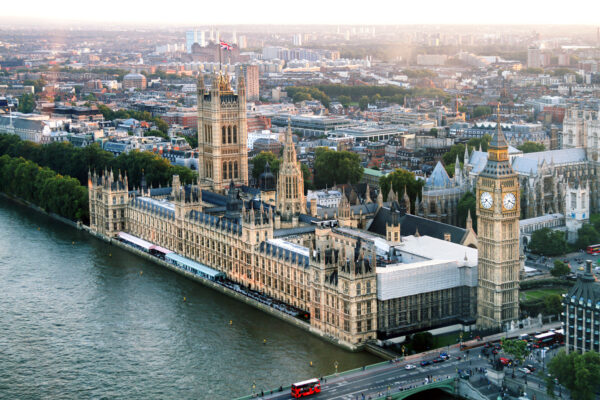 This British election is an impossible choice for liberals.
We can't possibly support Jeremy Corbyn, whose policies of nationalization and unilateral nuclear disarmament would compound the disaster of Brexit — which he did far too little to prevent — many times over.
But we are not impressed with Theresa May either. She was the best candidate to succeed David Cameron, but only because the alternatives were worse. Many British voters could make the same calculation this week.
Hard Brexit
Rather than seeking the best-possible divorce agreement with the EU, May has made a "hard" exit inevitable by prioritizing immigration control.
The rest of the EU has repeatedly warned that its four freedoms — free movement of capital, goods, services and people — cannot be separated. A Norway-style deal hinges on the United Kingdom allowing Europeans to work in the country. Privileged access to the single market requires preferential treatment for EU citizens.
May is either — still — in denial or misleading her electorate. Either would be disqualifying. Either way, she is going to end up without a trade deal.
Island mentality
Beyond Brexit, we are disappointed that May has embraced the small-mindedness that led to it.
From expanding grammar schools to proposing energy price controls to doubling the penalty companies must pay for hiring foreign workers, May's program has been one of shutting out the future and the rest of the world.
Her baseless claim that European elites would interfere in the British election (to what end?) underscores her island mentality.
What else is there?
May has made a strategic choice to cannibalize the United Kingdom Independence Party and, while that is praiseworthy goal in itself, she does so assuming centrist and liberal voters have nowhere else to go.
They are torn between a Conservative and a Labour Party, which are both living in the past, and the Liberal Democrats, who can always be counted on to not rise to the occasion.
The choice isn't much easier for Scots. Their ruling National Party is pro-European but has neglected education and health care in a single-minded pursuit of independence. The Scottish Tories are more competent, but they are still beholden to May.
Given the choice, we recommend a vote for the Liberal Democrats wherever they stand a chance. They may not accomplish much, but at least some members of the next Parliament will argue for a less disruptive Brexit.
Scottish voters who want to remain in the United Kingdom ought to support the local Conservatives. Ruth Davidson is one of the few Cameroons left and deserves all the help she can get.