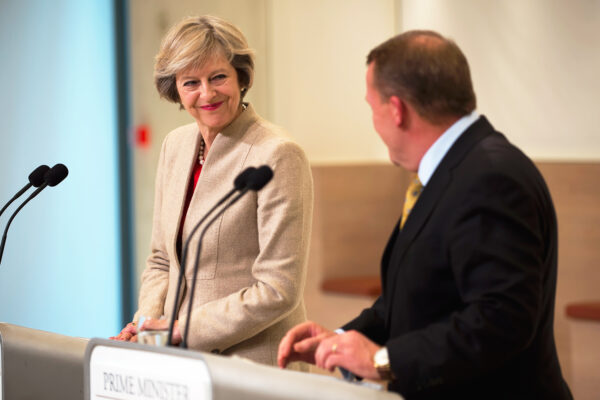 Matthew d'Ancona writes in The Guardian newspaper that Britain's Conservatives must be careful not to turn into UKIP as they attempt to defang it.
"It is one thing to acknowledge electoral anger," he argues, "quite another to appease it."
I wonder if it's not too late.
A YouGov poll released on Monday found that eight out of ten Conservative voters believe Theresa May when she accuses the EU of interfering in the British election.
Half of voters overall agree, with those who voted for Brexit last year being most likely to share May's paranoia.
At the time, one in two "leave" voters feared (PDF) the referendum would be rigged in favor of "remain".
75 percent also suspected the EU was withholding plans for enlargement until after the referendum. 28 percent said MI5 was conspiring with the government to prevent Brexit.
Those conspiracy theories were encouraged by Brexit fanatics, like the United Kingdom Independence Party. A great governing party, argues d'Ancona, does not indulge such sentiments.
Or at least it didn't before Theresa May took over.