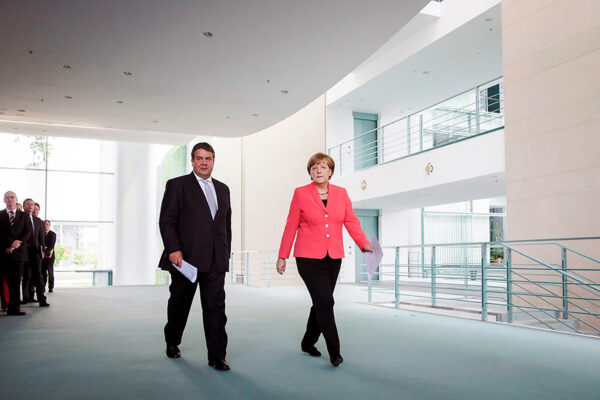 Members of the German Social Democratic Party voted in favor of a European Union trade agreement with Canada this week, handing their leader, Sigmar Gabriel, a much-needed victory.
The far left and youth wing of the party had risen in opposition to the pact, which was seen as a template for a similar trade deal with the United States.
Gabriel, who also serves as Germany's economy minister, disputed that and said trade talks with the United States have "de facto failed, even though nobody is really admitting it."
Leeway
I argued here last month that Gabriel was sacrificing the possibility of a trade agreement with the Americans in order to save the deal with the Canadians.
It appears he made the right bet.
The EU agreement with Canada has already been negotiated and is only pending ratification by its 28 member states.
The proposed trade and investment partnership with the United States, by contrast, looks increasingly unlikely to materialize. Opposition to the treaty is mounting on both sides of the Atlantic.
Trade fears
Gabriel has criticized an American unwillingness to open up public tenders to European companies, but much of the public opposition centers on how the treaty proposes to settle disputes between corporations and governments.
Anti-globalists believe it would give firms the power to weaken European labor and food safety regulations.
Such fears are overblown, but polls show that around 70 percent of Germans share these concerns.