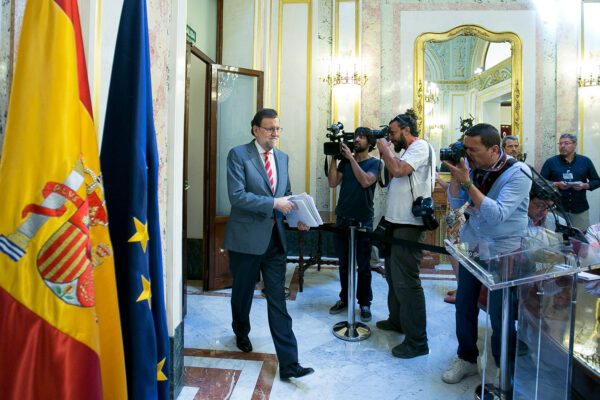 It's exactly one month after Spain's second election in half a year and zero progress appears to have been made toward forming a government. There are even suggestions of calling a third election to break the gridlock.
That shouldn't be necessary. Mariano Rajoy, the acting prime minister, has twice now won the most seats in parliament. His conservative People's Party expanded its plurality last month, although it once again fell short of an absolute majority.
Spain's parties aren't used to coalition government, but the mainstream Socialists and the liberal Ciudadanos showed initiative in February when they formed a center-left pact. The alliance failed, but it should be possible for one of the two parties to team up with the conservatives this time.
Time is running out
The leaders of the three main parties seem unfazed by the political impasse. In addition to Rajoy, the Socialists' Pedro Sánchez and Albert Rivera of the Ciudadanos are all on holiday this week.
The parties say there have been no contacts between their leaders over the weekend. No proposals have been exchanged.
Time is running out. Parliament needs to vote in a prime minister by the end of next week or Spaniards could be forced to return to the polls a third time.
Rajoy may be attempting to outwait the opposition, as he so often does. Perhaps he is calculating that the other parties will have no choice but to abstain in a confidence vote for fear of being blamed for the situation. But under such circumstances, public opinion could just as easily turn against him, if he is perceived to have rejected overtures from the other parties because he wanted to govern on his own.
The upside is that Spain's economy does not seem to be affected by the indecisiveness in Madrid. The government this week raised its forecast from 2.7 to 2.9 percent growth for 2016.