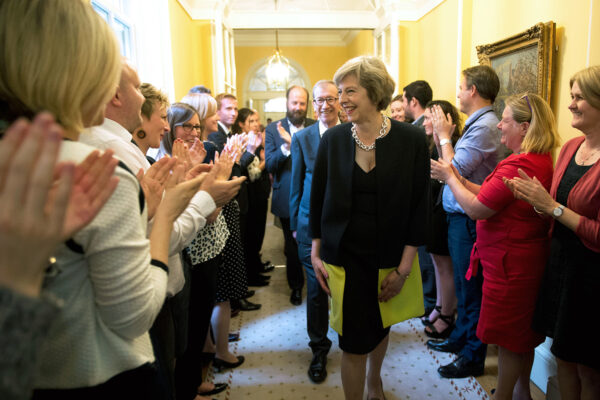 Queen Elizabeth II has accepted David Cameron's resignation as prime minister and asked Theresa May to form a new government.
May won the leadership of Britain's ruling Conservative Party, and hence the prime ministership, by default on Monday when her last rival withdrew.
She immediately fired George Osborne, Cameron's deputy, and named Philip Hammond as chancellor.
Boris Johnson, who led the campaign to take Britain out of the European Union, now takes Hammond's place as foreign secretary.
May also appointed David Davis as minister for Brexit. He will presumably lead the negotiations for Britain's withdrawal from the EU.