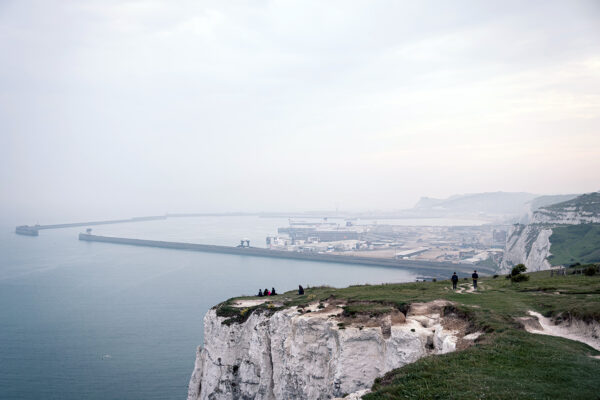 It's only been a couple of weeks since British voters decided to leave the European Union in a referendum, but they are already starting to feel the consequences.
Away from Westminster — where apparently nobody anticipated nor prepared for the "wrong" outcome — local governments are bracing for years of financial hardship, the Financial Times reports:
Many fear that the billions of euros from EU development funds channeled into some of the most deprived areas of the country will not be replaced by Westminster, just as the slowing British economy is set to hit council budgets that are already stretched.
The newspaper cites estimates of £8.6 billion in regional development funds being lost between now and 2020.
Economic impact
Then there are the more immediate repercussions for local economies, from companies moving out or not expanding because they're afraid of losing access to the European single market to professionals from other EU member states moving away and no longer paying taxes.
A survey by the German chamber of commerce found that a quarter of German companies with operations in the United Kingdom plan to cut jobs there. One in three plan to scale back their investments.
British consumers have already been hurt by a weakening pound. Air fares and fuel, both of which are denominated in dollars, have become more costly. Imported goods, like fruit and vegetables, are likely to follow.
Moving out
The combination of the depreciating pound and the prospect of Britain leaving the EU has already convinced some labor migrants to seek employment elsewhere.
"What people have to remember in Wimbledon week is that every single strawberry is picked by an Eastern European worker," John Hardman of Hops Labour Solutions, a recruitment company based in Kenilworth, told the Financial Times. "And at Christmas, just about every Brussels sprout is picked by an Eastern European."
One in three workers in Britain's food manufacturing industry comes from elsewhere in the EU. Tens of thousands more work in hospitality, retail and transportation. Employment agencies are reporting that workers from countries like Poland are planning to move back home.
Experts
None of this was unexpected. All the experts — business associations, economists, trade unions, the Treasury, the IMF — said Britain's economy and finances would take a hit if it voted to leave the EU.
But, as Michael Gove, one of the leaders of the leave campaign, famously said, "People in this country have had enough of experts." So there.