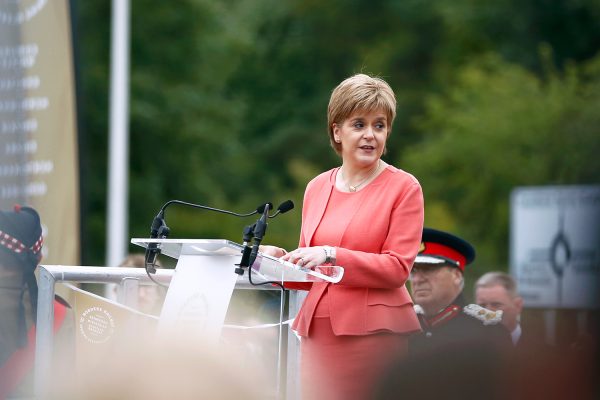 The Scottish National Party took a small beating in local elections on Thursday but still came out way ahead of the other parties in the region, winning 63 out of 129 seats in the legislature.
That is down six from the last election and means the SNP no longer has a majority of its own. But it is still more than the Conservatives and Labour won combined.
The result comes despite low oil prices throwing serious doubts on the party's plans for independence and an unimpressive record in education, health care and policing.
Failures
Since the SNP first came to power in 2007, Scotland has seen school spending go down. Literacy and numeracy rates have declined with it.
Even though Scotland has free higher education, unlike other parts of the United Kingdom where students pay up to £9,000 in tuition fees per year, university attendance has barely increased for poorer Scots since the levies were scrapped.
Health statistics tell an even more worrying story. Waiting times have gone up. Those waiting twelve weeks or more to see a doctor in Scotland's locally-run National Health Service has more than doubled. The SNP has refused to follow the Conservative government's lead in England to bring more choice and competition into the system.
The centralization of Scotland's eight regional police forces has been an administrative debacle. Street searches and the used of armed police to respond to routine incidents have both increased.
Identity politics
So why did nearly one in two Scots vote for the SNP again?
Alex Massie, a Scottish journalist, has argued in The Spectator that it's because the left-leaning SNP has persuaded many Scots that it alone represents the region's unique identity.
Massie points to surveys which show that nationalists are far more likely than others to take offense when their political party is criticized. More than half say they feel personally insulted when someone attacks the SNP. Less than a quarter of Conservative Party voters across the United Kingdom would feel the same way.
"That helps explain, I think, some of the hysteria we endure in Scotland these days," he writes.
Criticizing the SNP is not merely a question of politics, it is an assault upon a deeply-treasured part of a person's identity. And because the party has so successfully conflated party and country, it is an assault on Scotland too.