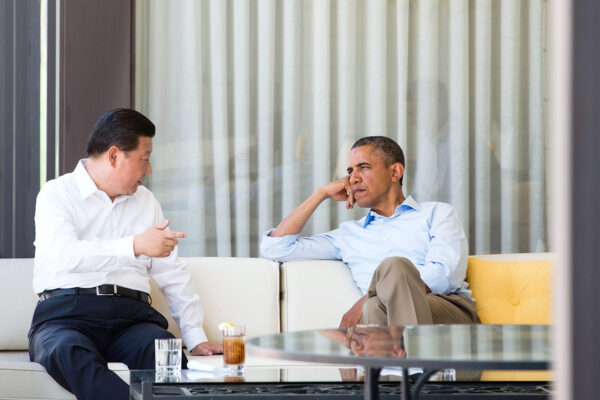 Leaders from Southeast Asia and the United States reaffirmed their commitment to a rules-based order in the region on the day it was revealed that China had moved missile systems to one of its contested islands in the South China Sea.
America's Fox News reports that the Chinese military has stationed two batteries of eight surface-to-air missile launchers as well as a radar system on Woody Island, part of the Paracel Island chain.
The island is also claimed by Taiwan and Vietnam.
Freedom of navigation
The United States have criticized China's building of artificial islands and sailed warships close to disputed territories to assert the right to freedom of navigation.
President Barack Obama said on Tuesday that freedom of navigation "must be upheld and lawful commerce should not be impeded" in the South China Sea.
He also vowed that American armed forces would "continue to fly, sail and operate wherever international law allows" and "support the right of all countries to do the same."
The Chinese Foreign Ministry argued in turn that "countries from outside the region should not flex their military muscles in the South China Sea."
The country's former foreign minister once infamously pointed out that "China is a big country and other countries are small countries and that's just a fact."
Pivot
Obama spoke after wrapping up a summit in California with leaders of the Association of Southeast Asian Nations.
The ten-nation bloc has moved closer to the United States in recent years, despite relying more on China for trade.
As part of his "pivot" to Asia, Obama has regularly attended ASEAN and other regional summits in Asia and moved more military forces there.
The president's objective is not American hegemony in East Asia but rather, as the Atlantic Sentinel reported last year, to build a coalition of likeminded nations, stretching from Japan and South Korea in the north to Australia, Indonesia and the Philippines in the south, that can counterbalance a more assertive China with minimum and often implicit American support.
Order
China is expected to overtake the United States as the world's single largest economy in a few years and has begun challenging the liberal world order that America built in the aftermath of World War II.
On the economic front, the Obama Administration hopes the Trans Pacific Partnership, a proposed free-trade zone of twelve countries in East Asia and the Americas that would govern 40 percent of the world's economic activity, will put pressure on China to play by its rules.
Six more countries have already expressed an interest in joining the pact, which would leave China with little choice but to respects its norms.
Militarily, the "pivot" has included shifting American forces from Europe to the Pacific and encouraging allied powers, notably Japan, to remilitarize.