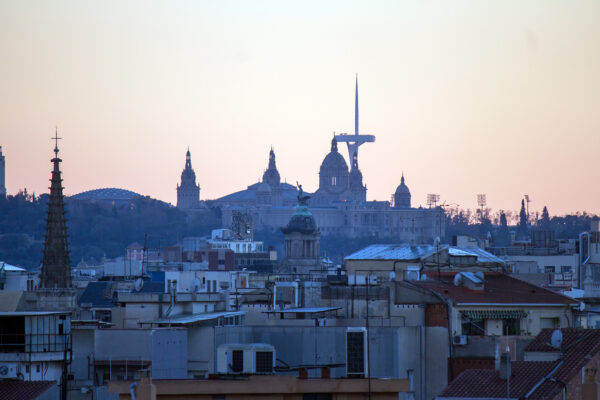 Catalonia moved closer to snap elections on Sunday when a small far-left party definitively pulled out of a deal with the region's separatist president, Artur Mas, depriving him of a majority.
The anticapitalist Popular Unity Candidacy (CUP) tentatively agreed to join Mas' pro-business coalition last month, but a party congress split over the decision just before New Year's.
Party leaders convened on Sunday to try to break the deadlock but failed.
Blame
The party blamed Mas, calling him an "obstacle to independence."
But it was the CUP, with ten seats against Mas' 62, that demanded the regional leader's resignation in return for joining the government.
68 seats are needed for a majority. Mas' and the CUP are the only two parties that unambiguously advocate independence from Spain.
An alliance between them seemed far-fetched from the start. The CUP has virtually no governing experience. In addition to its far-left economic platform, it is anti-American and Euroskeptic. Mas wants an independent Catalonia to stay in both NATO and the European Union.
Alternatives
Mas could reach out to other far-left parties, including the communists, Greens and the anti-establishment Podemos. They support Catalan self-determination, but — unlike Mas — do not interpret the most recent election result as a de facto vote for independence.
Parties that want to break away from Spain won a majority of the seats in Catalonia's legislature in September, but they only got 48 percent of the votes.
The Ciudadanos are the second largest party. They are liberals, like Mas, but oppose Catalan nationalism.
The conservative People's Party and left-wing Socialists, who have 26 seats between them, also oppose secession.
National ramifications
The political uncertainty in Catalonia could have national ramifications. No single party won a majority in the general election in December — the first time since democracy was restored. A pro-independence government in Barcelona could have justified a grand coalition between the People's Party and the Socialists, who are historical rivals.
As it is, the Socialists either have to risk the ire of their supporters by tolerating another conservative-led administration or attempt to govern with both the Ciudadanos and Podemos, two parties that have never had to bear political responsibility.