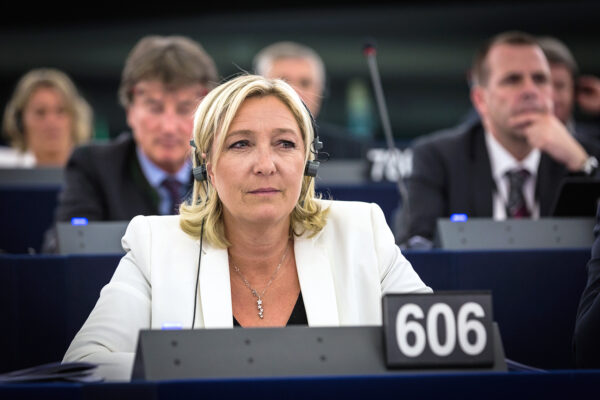 Marine Le Pen consolidated the position of her Front national as the third force in French politics on Sunday when her candidates took more than 30 percent of the votes in regional elections, according to exit polls.
An early count suggested the party was ahead in eight out of thirteen regions.
In second-round runoffs later this month, the nationalists could claim victory in Nord-Pas-de-Calais-Picardie in the northwest, Alsace-Champagne-Ardenne-Lorraine in the northeast and Provence-Alpes-Côte d'Azur in the south.
It would be the first time the party took control of any region.
Le Pen is standing for the regional presidency herself in the northwest. Her niece, Marion, is leading the party in the south.
Detoxified
But the Front is more than a family business. Le Pen definitively broke with her father and the party's founder, Jean-Marie, earlier this year. Since taking over at leader in 2011, she has detoxified the once far-right movement and transformed it into a respectable alternative to the mainstream right.
The party won a quarter of the votes in departmental elections in March. It came in first across the deindustrialized north as well as the Mediterranean south in the first voting round at the time, but often lost out in the second when conservative and left-wing voters teamed up to keep it out of power.
The right-wing Les Républicains, led by former president Nicolas Sarkozy, have allied with centrist parties this time around as well, which could put them over the top in many runoffs next weekend.
Paris attacks
Sunday's were the first elections since Islamic terrorists killed more than 130 people in Paris last month in a series of shootings and suicide bombings.
After the attacks, Le Pen called for an "immediate halt" to immigration "as a precaution," playing into fears that radical Muslims could be among the hundreds of thousands of refugees streaming into Europe from the Middle East.
She also wants to take France out of the Schengen free-travel area, which allowed the Paris bombers to plot their attacks from Belgium.
Sarkozy has similarly called for travel restrictions and hardline assimilation policies in an attempt to prevent mass defections to the nationalists.