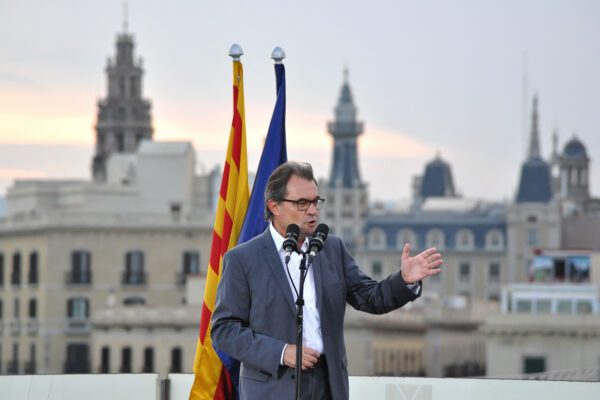 Catalonia has vowed to press ahead with its plan to break away from Spain even though the country's Constitutional Court had ruled its independence agenda unlawful.
"Legally, it is clear that the Catalan parliament's resolution is now annulled," Artur Mas, the head of the regional government, admits.
But politically it is not, because the will of the parliament cannot be annulled.
Separatist parties formally vowed to create an independent republic in November after winning a majority of the seats in Catalonia's legislature. Their plan is to declare independence within eighteen months.
No right
The parties got only 48 percent support in the election, however, and the central government in Madrid is adamant that the region — Spain's richest — has no right to break away.
"What is at stake here is the essence of our democracy, the respect for the sovereignty of the people and the unity of the nation," said Prime Minister Mariano Rajoy last month.
His conservative People's Party filed a suit against the Catalan independence law. The court was unusually quick to reach a decision and argued that the regional parliament "cannot set itself up as a source of legal and political legitimacy to the point of assuming the authority to violate the constitutional order."
Autonomy statute
The same court earlier blocked an independence referendum and threw out most of Catalonia's autonomy statute in 2010 in a suit that was also brought by Rajoy's People's Party.
At the time, just one in five Catalans wanted to secede from Spain. Now nearly one in two does.