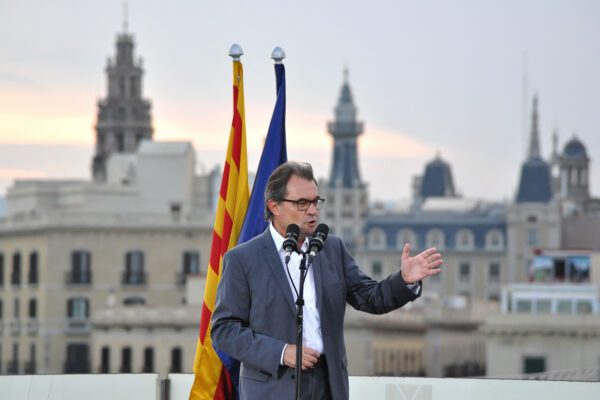 A divided party congress in Catalonia has thrown doubt on the region's governability — and by extension its bid for independence from Madrid.
Asked whether or not to support a separatist administration led by the caretaker regional president, Artur Mas, members of the far-left Popular Unity Candidacy (CUP) split evenly on Sunday.
Leaders said they would convene a meeting of elected and party officials in the new year to try to break the deadlock.
Should the CUP renege on its earlier promise to support Mas, Catalans may need to go back to the polls in 2016 in what would be the third election in four years.
Separatists divided
Mas' broad left-wing coalition needs the CUP's support for a majority in the regional legislature. In the last election, it fell six seats short of a majority.
The CUP shares Mas' separatism but is anticapitalist, anti-American and Euroskeptic. The regional leader's liberals, the largest party in the independence coalition, are pro-business and want an independent Catalonia to stay in both the European Union and NATO.
The parties have already passed a law that sets Catalonia on a path to "disconnect" from the rest of Spain. It calls for the declaration of an independence in 2017.