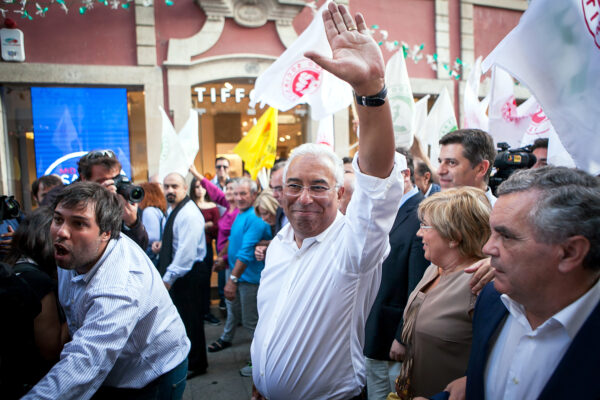 Portuguese president Aníbal Cavaco Silva on Monday tasked Socialist Party leader António Costa with forming a government after his and other left-wing parties voted out Pedro Passos Coelho's right-wing administration earlier this month.
Cavaco Silva, a rightwinger himself, had expressed reservations about a leftist government, worrying that it might not uphold Portugal's budget commitments under European Union rules.
The president asked Costa for clarification on half a dozen issues that he said "raised doubts about the stability and longevity" of his proposal alliance with the far left.
Costa, whose party failed to win more votes than Passos Coelho's in an election last month, has proposed forming a coalition with the Left Bloc, Communists and Greens. All identify as anticapitalist. The Communists and Left Bloc are also Euroskeptic.
None of the three parties, which have 36 out of 230 seats between them in the national assembly, have been in government before.
Costa's Socialists made deals with all three separately which the former Lisbon mayor says will allow Portugal to meet its European obligations.
The president nevertheless asked Costa to spell out how the parties would comply with the European Union's fiscal rules when they want to loosen austerity.
Cavaco Silva also asked for a guarantee that Portugal will continue to meet its defense commitments as a member of NATO.
Plans to relax austerity
The four parties want to cancel cuts in public-sector salaries as well as pensions and raise the minimum wage. They have also proposed to remove extraordinary tax levies and pension contributions, which would naturally cause Portugal's deficit to widen.
The shortfall was equal to 7.4 percent of economic output last year. This year, it is expected to only just meet the European treaty limit of 3 percent.
The nation of ten million has so far avoided Greek-style standoffs with the rest of the European Union. It exited its own €79 billion bailout program ahead of schedule and has seen economic growth return and unemployment drop from a 17-percent high as a result of budget cuts and liberal economic reforms enacted during Passos Coelho's first term.
After the right lost its majority in October but still got the most seats, Cavaco Silva tried to keep Passos Coelho in power.
The president's only real power is his ability to appoint the prime minister, but only parliament can vote a prime minister out. As a last resort, the president can dissolve the assembly. The last time this happened was in 2004.