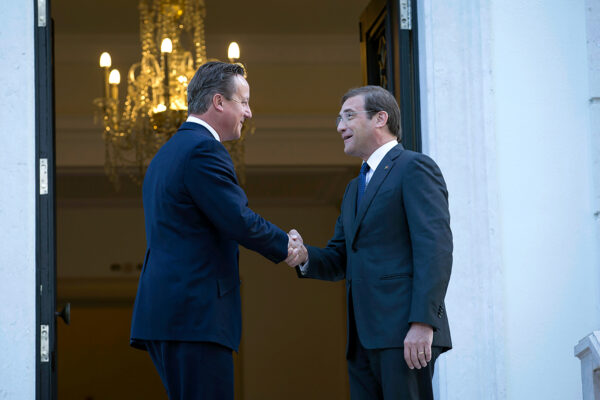 Various exit polls published on Sunday night put Portuguese prime minister Pedro Passos Coelho within striking distance of a parliamentary majority.
The projections gave his right-wing parties between 36 and 43 percent support against 30 to 35 percent for the Socialists, the largest opposition party.
That would translate into 100 to 116 seats for the prime minister against 80 to 88 for the left, led by former Lisbon mayor António Costa.
116 seats are needed for a majority.
The two ruling parties currently have 132 seats in parliament. The Socialists have 74.
Austerity
Dissatisfaction with austerity policies enacted under the terms of a €79 billion bailout from other European Union countries and the International Monetary Fund depressed support for the ruling parties in the election on Sunday.
But the Socialists did neither question the need for budget cuts per se nor repudiate the spending policies from when they were last in government that contributed to Portugal's 2010 debt crisis.
Unemployment in the country has come down from a 17-percent high in 2013 to 12 percent this summer. Growth has returned. Passos Coelho urged voters to stay the course. Costa unsuccessfully argued that the right had taken advantage of the crisis to roll back the welfare state.
More adamant critics of austerity in the Left Bloc did benefit. The exit polls showed them more than doubling their seats, from eight to at most twenty. But this Euroskeptic and anticapitalist party could not help Costa to a majority on its own.
The far-left Democratic Unitarian Coalition of communists and Greens would more or less keep the sixteen seats it has now, producing a left-wing majority in parliament. But its program is so radical — including calling for an exit from the euro — that it is difficult to imagine the Socialists asking for their support.
Two options
The Socialists have two options, argues Nuno Garoupa at Politico: allow the right to form a minority government and lose the trust of leftwingers — "something like a PASOK-ization," he writes, referring to Greece's once-dominant social democratic party — or side with the far left and try to form an alternative government — "a Syriza-tion of the Portuguese Socialists. Either way," writes Garoupa, "they lose."
Early results showed the right winning pluralities in Portugal's northern regions, including Lisbon and Porto, the country's largest cities. As in previous elections, the left took more votes in the southern and inland provinces.