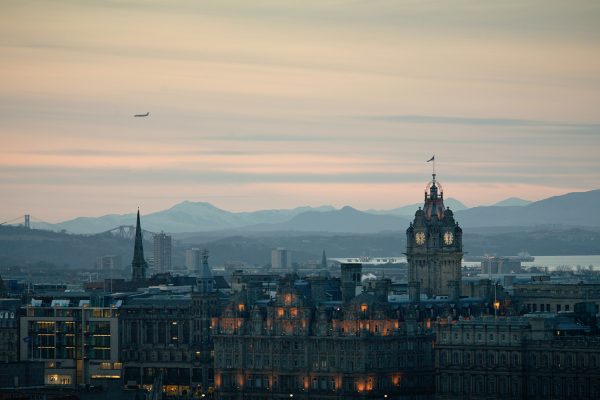 Most Scottish voters seem indifferent to their ruling party's policy failures. An Ipsos Mori survey for STV released this week suggested that the Scottish National Party could win an even bigger majority in next year's regional elections while 71 percent approve of First Minister Nicolas Sturgeon's job performance.
By contrast, only 28 percent of Scots say the British prime minister, David Cameron, is doing a good job.
Support for independence has also gone up. Whereas 55 percent voted against seceding from the United Kingdom in a referendum last year, 53 percent of respondents told Ipsos Mori they would vote for independence now against 44 percent who said they wouldn't. 3 percent were undecided.
Sturgeon has said another referendum would only be justified if there was a "material change" in Scotland's relationship with the rest of the United Kingdom, such as the country voting to leave the European Union against the will of a majority of Scots.
At the time of the referendum, her predecessor, Alex Salmond, described the vote as a "once in a generation" opportunity.
Salmond now leads the SNP delegation in Britain's House of Commons where it took 56 out of 59 Scottish seats in May's general election.
The Financial Times reports that opposition criticism of the party's record on education, health and policing has had little impact on voters. Mori found much higher support for the nationalists in such areas than for any of their rivals.
Devolution plans from the pro-union parties — which will give Scotland more tax and spending powers — have also failed to capture the public imagination while many Scots seem unbothered by the decline in global oil prices even as it has demolished the ruling party's rose projections for post-independence tax receipts.
The same newspaper earlier urged Scots to take a closer look at the SNP's "alarming" tendency for statism in some areas and its outright incompetence in others.
Scotland has seen cuts in school spending and a decline in both literacy and numeracy rates since the SNP came to power in 2007. Even though Scotland has free higher education while students in other parts of the United Kingdom pay up to £9,000 in tuition fees per year, university attendance has barely increased for poorer Scots since the levies were scrapped.
The party's record on health care is even less impressive. Waiting times have shot up in the past two years. Those waiting twelve weeks or more to see a doctor in Scotland's locally-run National Health Service has more than doubled. "This worsening of health outcomes coincides with a total rejection by the SNP of all choice and competition by NHS providers," according to the Financial Times.
The newspaper also worries about the planned centralization of Scotland's eight regional police forces.
This has imposed Glasgow-style policing across the country with high rates of street searches and the use of armed police to respond to routine incidents.
So why do more Scots than before nevertheless say they will vote for the party?
The Spectator's Alex Massie believes it's because the left-leaning SNP has persuaded so many Scots that it alone represents the region's unique identity.
He points out that nationalists are far more likely than others to take offense when their party is criticized. More than 50 percent say they feel personally insulted when someone attacks the SNP. Less than a quarter of Conservative Party voters across Britain say the same.
That helps explain, I think, some of the hysteria we endure in Scotland these days. Criticizing the SNP is not merely a question of politics, it is an assault upon a deeply-treasured part of a person's identity. And because the party has so successfully conflated party and country, it is an assault on Scotland too.