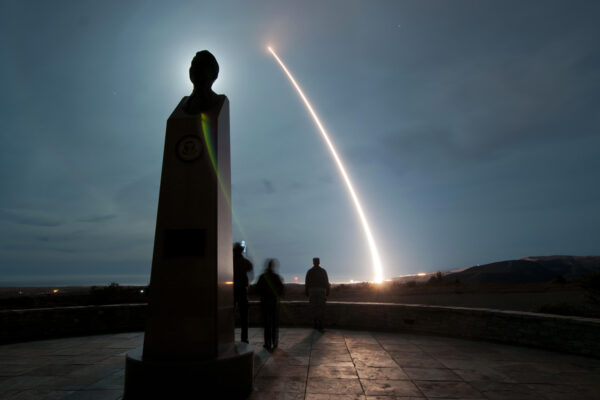 Despite not yet meeting all the conditions of its tender, Turkey may yet give a Chinese firm the contract to build a $3.4 billion missile defense system, raising concern among its NATO allies.
A Turkish official told the Reuters news agency on Tuesday, "The talks with China are continuing but an agreement has not yet been reached as the tender conditions have not been completely fulfilled." The source did not elaborate on what those conditions were.
Turkey's Western allies are troubled about the possible deal with the China Precision Machinery Import and Export Corporation (CPMIEC) which is under American sanctions for selling weapons to Iran, North Korea and Syria.
European countries and the United States worry that such a missile defense agreement could give China access to Western military technology — which could then be passed on to Iran and Russia.
In spite of the American missile shield being fielded in Europe, smaller states Turkey feel the need to develop missile defenses of their own in order to have complete control of them, rather than depending on the United States.
It would not be the first time China has agreed to help develop defense systems for Turkey. The country's J-600T Yıldırım ballistic missile system was based on Chinese designs after negotiations for technology transfers from the United States failed. But there is a myriad of issues Turkey needs to consider before making its decision.
Turkey has shown a keen interest in joining the Shanghai Cooperation Organization (SCO), a bloc that includes China, Russia and the former Soviet republics in Central Asia. The missile defense shield NATO is building in Europe is supposed to protect alliance members against ballistic missile threats from Iran — while Turkey is trying to improve its relations with that country, a SCO observer state.
Turkey might decide it needs an independent missile defense system to also counter threats from states it considers adversaries but other NATO members do not.
Relations between Israel and Turkey have worsened in recent years. While a military confrontation seems unlikely, Turkey has repeatedly raised concerns over missile defense cooperation between Israel and the United States. A Chinese, rather than Western, missile defense system might be more difficult for Israel to penetrate.
The deal with China would reportedly also allow "indigenous cooperation" — unlike offers from Western countries that have been reluctant to transfer technology to Turkey. This would help it eventually develop its own long range ballistic missile systems, too. Chinese missile defense technology could allow the Turks to reverse engineer this technology.
On the other hand, if Turkey strikes a deal with CPMIEC, its contractors would probably be subjected to sanctions. And, according to Mesut Hakkı Caşın, a Turkish security expert, the country may have "to buy new satellite systems and integrate it with their airborne warning and control system" in case NATO countries are unwilling to integrate their systems with the missiles defenses bought from China.
It could also put other weapons deals at risk. As recently as Tuesday, Turkey recommitted to buying two Lockheed Martin F-35 Joint Strike Fighters after putting off the purchase last year. It plans to acquire up to one hundred of the new fighter jets to replace its fleet of aging F-4 Phantoms and F-16s. If it deepens defense cooperation with China, however, the United States might think twice about selling it stealth aircraft that are supposed to rival China's.
Even if the Turks buy the Chinese missile defense system, they would probably rely on NATO's defense shield as well. This is because China shares good relations with Iran and also backs the regime of Bashar al-Assad in Syria. Hence, the details of the missile defense system could be leaked to Iran and Syria, enabling both to develop countermeasures. This is all the more a threat since Syria has launched several missile strikes into Turkey since the civil war in that country began three years ago.
Turkish concerns over Israel sharing the same technology were also resolved earlier this year when NATO assured the government in Ankara that the radars hosted by Israel and Turkey would not the same.
Keeping the possibility of a missile defense deal with China open might be a way for Turkey to pressure Western countries into lowering the price of their own bids or to coerce the United States into coproducing missile defenses with Turkey. But this could prove a dangerous gamble if it only sows doubts about the country's allegiances.