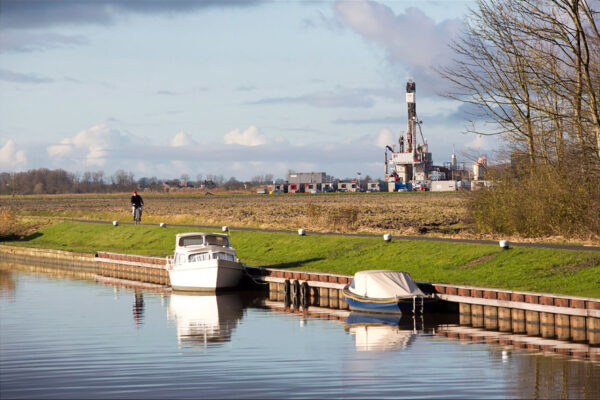 Germany's green energy policies are driving down electricity prices in its most important trading partner, the Netherlands, but also proving a headache for Dutch companies that are turning to Russia for a steady supply.
Dutch state broadcaster NOS reported this week that Russia's Gazprom is delivering electricity and natural gas to an increasing number of companies in the Netherlands. The Russian energy conglomerate, which operates as a private company but is controlled by the Russian state, says it aims to have a 15 percent market share within the next five years.
Eneco, Essent — which is part of Germany's RWE — and Nuon, the Netherlands' three largest energy providers, are not only losing business clients but struggling to cope with cheap electricity imports from Germany that force them to often shut down and restart their coal and gas plants — an expensive procedure.
Sweden's Vattenfall, which owns Nuon, posted a €1.6 billion loss on its Dutch holdings on Tuesday.
German law prioritizes access on the country's power transmission grid for electricity that is produced by renewable sources such as solar and wind. On days when there is plenty of sunshine or wind, Germany produces an energy surplus. On other days, more pollutant coal and gas stations have to make up the difference. The switch could cause blackouts which forces manufacturers to temporarily shut down their production — for which they are financially compensated at the expense of the German taxpayer who is already paying a higher electricity bill than consumers elsewhere in Europe.
Moreover, German energy companies like RWE have to close down their nuclear reactors under a law that was enacted in the wake of the 2011 Fukushima power plant disaster in Japan, putting them under even greater financial stress.
When Germany produces a lot of green energy, it dumps the excess power on the grid of its neighbors who are expected to absorb the fluctuations. This has already prompted the Czech Republic and Poland to announce that they will block these unwanted imports at their borders. The Dutch do still import electricity and are even expanding their ties with Germany's power grid. Coal and gas plants in the Netherlands will then have to cope increasingly with an unpredictable power supply as well, putting energy security and price stability at risk.
Gazprom is exploiting the uncertainty by offering to supply electricity, and gas, to Dutch companies itself. It will have to deliver on the same grid but at least its prices are not subject to capricious green energy programs in both Germany and the Netherlands. Discounting hydroelectricity and nuclear, Russia, after all, doesn't have much a green energy program.
The Netherlands' rising dependence on Russian energy — highlighted last year by an €800 billion Russian investment in the construction of an oil terminal in the port of Rotterdam — comes at a time when the European Union as a whole seeks to wean itself off Russian oil and gas.
Across formerly communist Eastern Europe, Gazprom is seen less as a neutral energy provider than an instrument of Russian foreign policy. It offers cheap gas to dissuade countries from diversifying their energy supplies when Russian influence threatens to erode and cuts shipments when former satellite states get too close to Europe or the United States.
Germany's economy is deeply intertwined with the economies of Central Europe but has become less dependent on them for gas imports since the Nord Stream pipeline on the bottom of the Baltic Sea became fully operational in 2012. German gas imports from Russia rose 20 percent the next year. When Russia cuts the gas supply to one of its former vassals for a few days, this is no longer necessarily Germany's problem, giving Russia potentially the ability to play Germany off against its eastern neighbors.
Gazprom's expansion in the Netherlands could tighten the net around Europe's largest economy. Valued at almost €160 billion per year, the Dutch-German trade relationship is one of the world's largest. The port of Rotterdam is not only the busiest in Europe but a key hub for German exports and imports in particular.
The Dutch also have reason to expand their energy relations with Russia independent of Germany's unhelpful policies. They are currently the second largest producers of natural gas in Europe, after Norway, and export much of it to Germany. Conventional supplies are running out, however, and estimates are that the country will have to import gas in as little as ten years' time. If it is to remain a pivotal distributor of gas in Europe — and as long as the United States won't export more liquefied natural gas overseas — the Netherlands will want to stay on good terms with Russia.