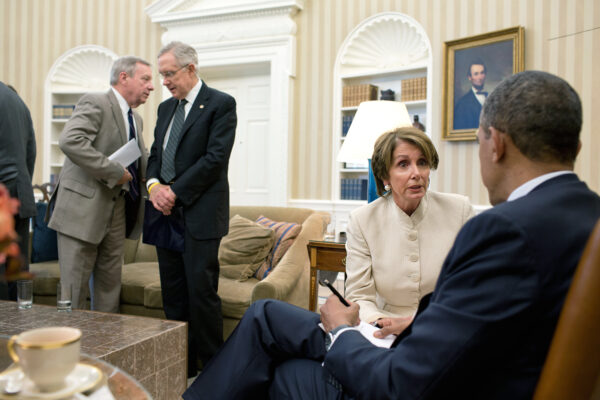 When America's secretary of state, John Kerry, made an unexpected trip to Geneva, Switzerland last weekend, there was hope in the international community that Iran and the world's major powers were close to a nuclear deal. A successful agreement, however short-term, would have been seen as a big political victory for the Obama Administration at a time when its foreign policy credentials have been challenged by a host of shimmering conflicts abroad, from the civil war in Syria to a moribund Israeli-Palestinian peace process.
It turned out the deal that many thought possible was beyond the grasp of negotiators last weekend. It is not exactly clear who scuttled the momentum. Some reports point to the French who appeared to insist on more restrictions. Others blame the Iranians for failing to budge on some of their core demands involving the right to enrich uranium.
In the long run, whoever was to blame matters little. What matters is what impact the failed talks will have on the diplomatic process that the Obama Administration is now so dearly invested in.
Although further negotiations are scheduled to occur in a week's time, the parties' inability to produce not even a confidence building measure has provided hardliners in the United States Congress the opportunity to press their own demands.
Congress has always taken a more forceful posture on the Iranian nuclear issue than President Barack Obama. Senators who are opposed to a nuclear accord with the Iranians are now loudly voicing their complaints and lobbying for more sanctions. 
Opposition Republicans are, of course, harshest in their criticism of the administration. On the Sunday morning talk shows, Tennessee senator Bob Corker and South Carolina's Lindsey Graham refused to give the Iranians any sanctions relief unless they halted their uranium enrichment efforts altogether. Florida's senator Marco Rubio, a prospective presidential nominee, added his own opinion in a press release, vowing that he will personally draft more economic restrictions on the Iranian economy in order to send a clear message to Tehran: either abandon the nuclear program or face an economic collapse of immense proportions.
More worrisome than the typical Republican opposition, however, is the fact that high-profile lawmakers from the president's own party seem to be just as skeptical.
For many senior Democratic legislators, the idea of partially loosening sanctions on the Iranians in exchange for no more than a temporary freeze on their enrichment activities spells disaster. Opposed are New York's congressman Eliot Engel, the top Democrat on the House Foreign Affairs Committee, and Robert Menendez of New Jersey, who chairs the Senate's similar body. Both believe sanctions should only be relaxed if Iran suspends its enrichment activity altogether and opens its nuclear facilities for international inspections.
The dichotomy between the White House and the Congress is not lost on Obama's diplomatic team. Nor is it lost on the Iranians who are doubtful that the United States will be able to hold up its end of any bargain. It will require quite a bit of lobbying from the administration to keep diplomacy with Iran going. If the talks have any chance at success, President Obama, Secretary Kerry and top State Department officials will have to keep Congress fully informed about their efforts and convince their Democratic Party allies that new sanctions could very well jeopardize the negotiations.
As difficult as talks with the Iranians have been, they will be virtually impossible if President Obama does not have domestic support for his initiative. If negotiations end later this month without concessions from either side, his carrot and stick approach could very well collapse, leaving