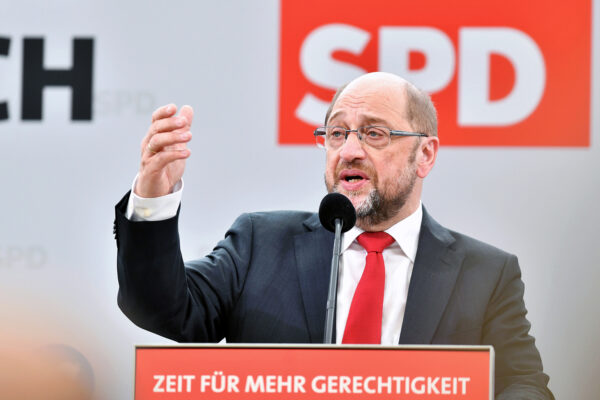 Germany's Martin Schulz looks less and less like the savior of European social democracy.
His party performed poorly in North Rhine-Westphalia on Sunday, the third state election this year in which the Social Democrats were bested by Angela Merkel's Christian Democrats.
I argued here earlier in the week that North Rhine-Westphalia's election was a crucial test for Schulz. It is the heartland of German social democracy: the biggest industrial state with four of Germany's ten largest cities and a long history of trade unionism. The state has been governed by a coalition of Social Democrats and Greens since 2010 under a popular state prime minister, Hannelore Kraft.
If Schulz couldn't win here, then where can he? Read more "Schulz Not the Future of Social Democracy After All"