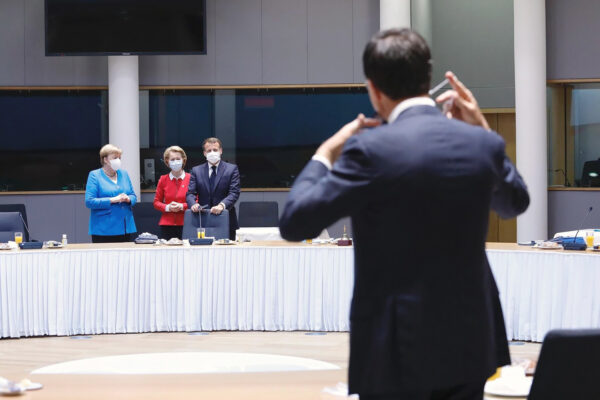 Emmanuel Macron and Mark Rutte belong to the same European liberal family, but they take different views on the future of the liberal world order.
The French president believes Europe should become less reliant on the United States and foreign trade. He argues for "strategic autonomy" in everything from the digital economy to defense to environmental policy.
The Dutch prime minister has doubts, rooted in decades of Dutch Atlanticism and centuries of overseas trade.
Both have allies.
Macron has the support of German chancellor Angela Merkel and European Commission president Ursula von der Leyen, a former German defense minister.
Rutte is backed by smaller countries in Central and Northern Europe as well others in the European Commission. The Financial Times reports that plenty suspect "strategic autonomy" is a fancy way to dress up French protectionism; are wary of formally endorsing the principle if it means undermining NATO and open trade; and are skeptical of the push for reshoring of industry and supply chains.
They have reason to be. Read more ""Strategic Autonomy" Divides Europe's Top Liberals"