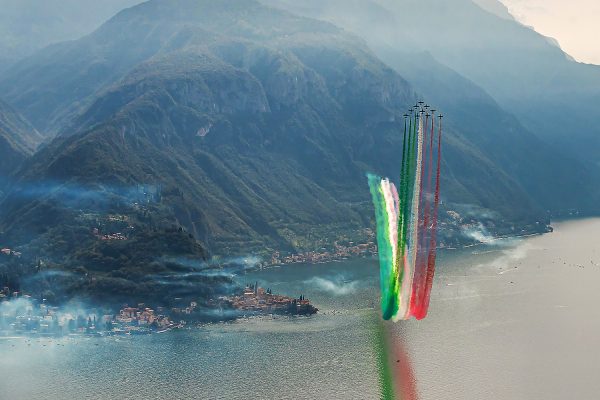 Pre-Trump America is not coming back. If last week's announcement of a trilateral defense pact between Australia, the United Kingdom and the United States ("AUKUS") doesn't convince the last Atlanticists that Europe needs to take matters into its own hands, I don't know what will.
The new alliance excludes Europe. It snatches a deal to build nuclear submarines from France, the EU's top military power. And it was negotiated in secret. The three English-speaking leaders didn't even bother to give their European allies a head's up!
The French, who would lose a €56 billion contract to build submarines for Australia, have called the snub "a breach of trust" and "a stab in the back." French ambassadors have been recalled from Canberra and Washington DC for the first time ever.
Other Europeans are frustrated too, with officials calling the Australian about-face "unacceptable."
Inevitably, it has been dubbed a "wake-up call" by everyone from Josep Borrell, the EU's foreign-policy coordinator, to Michael Roth, Germany's European affairs ministers. But canceling an Australia-EU trade deal, which the European Commission had hoped to finalize this year, or postponing transatlantic talks about technology cooperation, which are scheduled for next week, won't make Europe safer. What Europe needs to do is take its own defense seriously. Read more "European Defense: If Not Now, When?"