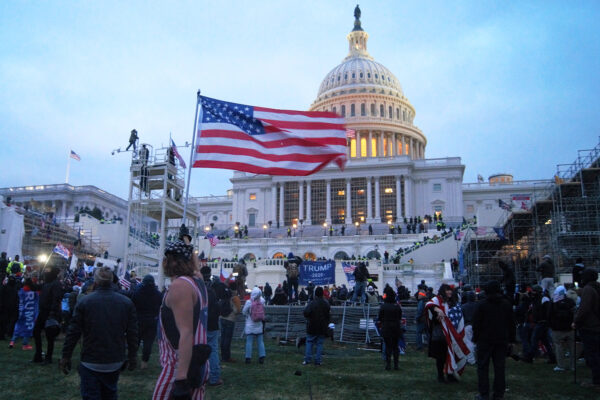 Donald Trump supporters stormed the United States Capitol on Wednesday as Congress was debating the outcome of November's presidential election.
Lawmakers were evacuated from their chambers. Shots were fired inside the House of Representatives. Four people died.
Police used teargas and pepper spray to disperse the mob.
Lawmakers had been debating a challenge to Arizona's Electoral College votes for Joe Biden.
President Trump encouraged the riot in a speech outside the White House, saying, "Our country has had enough and we will not take it any more." He later called on supporters to leave the Capitol grounds.
Washington DC mayor Muriel Bowser imposed a nighttime curfew.
National Guards from DC and neighboring Virginia were mobilized.