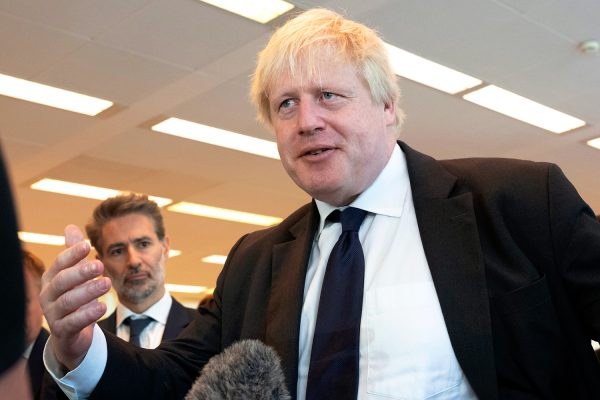 Boris Johnson could win a 28-seat majority in parliamentary elections on Thursday, according to one projection that correctly forecast the outcome of the last election.
YouGov, which accurately predicted no party would win a majority in 2017, gives the Conservatives 339 out of 650 seats, up 22, with 43 percent support.
Other polls show similar support for the ruling party: 42 to 45 percent.
YouGov's 34 percent for Labour is on the high end. Other polls giving the second party in the range of 32-33 percent. That could give Jeremy Corbyn 231 seats in Parliament, down 31.
Margins
There is no polling in all 650 constituencies for the House of Commons. Polls are conducted in so-called marginal seats, where the margin of victory was small last time. But it's risky to rely on just one or two polls in an area.
YouGov instead interviewed 100,000 voters across Great Britain and fed the results into a demographic analysis to project the likely outcome for each seat.
That still comes with a significant margin of error. According to the model, the Conservatives could win anywhere between 311 and 367 seats — the difference between a minority and a healthy majority.
Third place
The third largest party would be the Scottish nationalists, who are projected to defend their 35 seats and possibly gain a few.
The Liberal Democrats, despite being the third party nationally, could win as few as fifteen seats. Their support has been trending down from a 20-percent high in September to 11-13 percent in recent surveys.
Cannibalized
The Liberal Democrats' loss appears to be Labour's gain, which was polling in the low twenties this summer. Voters who are opposed to, or at least skeptical of, Brexit are switching to Labour, which now supports a second referendum on whether to leave the EU with a renegotiated withdrawal agreement or remain in.
On the right, Johnson has cannibalized Nigel Farage's Brexit Party, which has gone down from 20 to 3 percent. The prime minister's simple promise to "get Brexit done" is clearly resonating, no matter the uncertainty about what comes next. (After Brexit, the UK will have a year to negotiate its future relationship with the EU.)