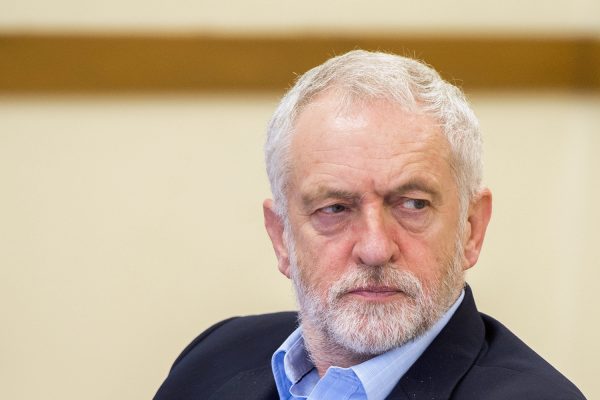 Boris Johnson had his worst day in the House of Commons yet on Wednesday. Britain's Supreme Court had just ruled his suspension of Parliament illegal, in effect accusing the prime minister of lying to the country and the queen. He was taking questions on everything from his shambolic Brexit strategy to his shameful rhetoric, using words like "surrender" and "betrayal" to describe the policy of his opponents.
If there was ever a moment for Labour Party leader Jeremy Corbyn to rise to the occasion.
Instead, he reliably underwhelmed. In the same breath as he accused Johnson of steering the United Kingdom toward a disastrous no-deal exit from the EU, he blamed the ruling Conservatives for not bailing out tour operator Thomas Cook. Apparently under his government, no business would be allowed to fail.
Johnson's record
In just two months as prime minister, Johnson has:
Lost his majority in Parliament;
Failed to prevent lawmakers from passing a Brexit extension;
Expelled 21 parliamentarians from his Conservative Party, including ten former cabinet ministers, two former chancellors and one former deputy prime minister; and
Driven his own brother, Jo Johnson, and the former home secretary, Amber Rudd, to resign.
And that's not counting the gaffes, from continuing a speech against the backdrop of a sick policewoman to canceling a joint press conference with the prime minister of Luxembourg, who proceeded to berate Johnson for trying to blame the EU for the problems Britain has itself created.
Ineffective
A more effective opposition leader would have taken advantage of Johnson's self-destruction and united Parliament and the country against the prime minister.
Corbyn can't even unite his own party. He emerged from a conference where some of his supporters tried and failed to oust his more moderate deputy, Tom Watson, and where loyalists ratified an incomprehensible Brexit strategy of seeking a better withdrawal agreement with the EU only to campaign against it in a second referendum.
Little wonder Corbyn's net approval rating has plummeted to the lowest of any opposition leader since counting began in 1977. Just 16 percent of voters are satisfied with him. 76 percent are not.
Another survey finds that 22 percent of Britons have a positive view of Corbyn against 58 percent who don't.
Nosedived
Corbyn's refusal to take a clear position on Brexit isn't the only reason. He has never been popular, owing to his far-left economic policies, his appeasement of foreign dictators and terrorists, and his inability or refusal to stamp out antisemitism in the Labour Party.
But it has only recently started to take its toll. A year ago, Labour was still polling neck and neck with the Conservatives. Support for both parties nosedived when the original Brexit deadline was missed in March.
The Conservatives have since recovered, taking votes from Nigel Farage's Brexit Party on the right. Labour still polls at just 25 percent, not far ahead of the anti-Brexit Liberal Democrats, whose support has climbed up to almost 20 percent.
Britain's first-past-the-post system makes it difficult to predict the outcome of an election when three parties split 75 percent of the vote, but it's probably safe to say Corbyn won't find himself in 10 Downing Street any time soon.