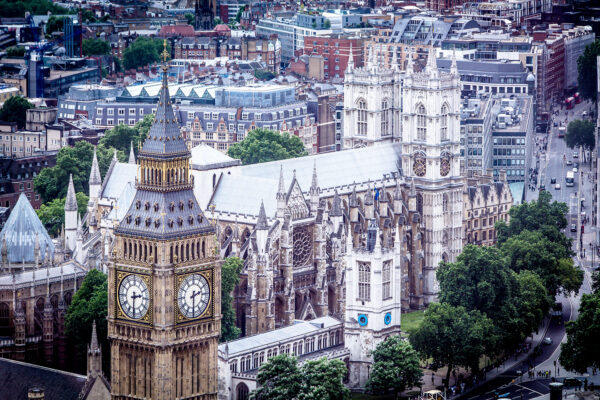 Tuesday was an historic night in British politics, and one whose outcome could reverberate through the coming months and years.
Lawmakers voted 328 to 321 to take control of the parliamentary agenda from the government in order to demand that Boris Johnson, the prime minister, ask for an extension of Britain's exit from the European Union if no withdrawal agreement is in place by October 17.
Johnson, who currently has a 100-percent loss rate in Parliament, and is the first British prime minister since William Pitt the Younger in 1793 to lose his first vote, refuses to delay Brexit and called for an early election instead.
But that too failed. Under the Fixed-term Parliaments Act, a two-thirds supermajority is required to call an early election. Many opposition lawmakers, who fear an early election is a government trap to bring about a no-deal Brexit, abstained.
Et tu?
Among Johnson's opponents were 21 Conservatives, who were immediately expelled from the party.
In this rebel alliance are twenty former government ministers, ten former cabinet ministers, two former chancellors, one former deputy prime minister, one former lord chancellor, one former chair of the Conservative Party and the grandson of Winston Churchill.
These luminaries are now branded as enemies and traitors by Johnson's supporters. Some may stand as independents in the next election.
Adding insult to injury, the prime minister's own brother, Jo, stepped down as universities minister, fueling speculation that more pro-European or pro-deal Conservatives may be next. If the prime minister's own brother is able to put what he sees as the "national interest" before family and party loyalty, why not they?
Uncertainty
Johnson is now 43 votes short of a majority. Whether Britain ends up with an early election, a Brexit extension, a vote of no-confidence in the current government or a pro-deal or even a pro-remain government all depends on what happens in the next few days.
If things go against Johnson, he could become the shortest serving prime minister in British history. But even if he prevails, he could end up with a divided country and a broken party.
The only certainty at this stage is that the thirty-year Conservative civil war over Europe is coming to an end with the eradication of the liberal pro-European wing of the party.
What's next?
The anti-no-deal legislation — to prevent an unregulated departure from the EU on October 31 — looks likely to become law on Monday.
Opposition parties may at that point be willing to vote for a general election to take place in late October or early November, not mid-October as Johnson had suggested.
The most likely outcome would be another hung parliament. Polls aren't even clear on whether the Conservatives or Labour would win the most seats.
An election would in any event be a proxy vote on Brexit with domestic issues being sidelined. This despite the two major parties being farther apart on economic and social policy than they have been in many years. How would the British public react when radical reforms are unleashed in the years to come when they thought they were voting on Brexit?
Alternatively we could see no election but a vote of no-confidence in the government. Assuming it loses (remember, it is 43 short of a majority), the opposition would then have two weeks to try to form a government of its own. The outcome could be a government of national unity comprising Labor, the Liberal Democrats, Tory rebels and the Scottish National Party — few of whom wanted Brexit in the first place.
Such a government may be short-lived and still call for an election after presiding over Brexit or asking for a Brexit extension. Or it could call a second referendum.
Finally, there's the EU. Some countries, notably France, only grudgingly accepted the first Brexit extension in March. They may not support a second one. Even traditional British allies like the Netherlands are losing patience. If British politicians don't manage to break the deadlock in the next few weeks, Europe's might effectively make the decision for them, even if it is by not acting at all.