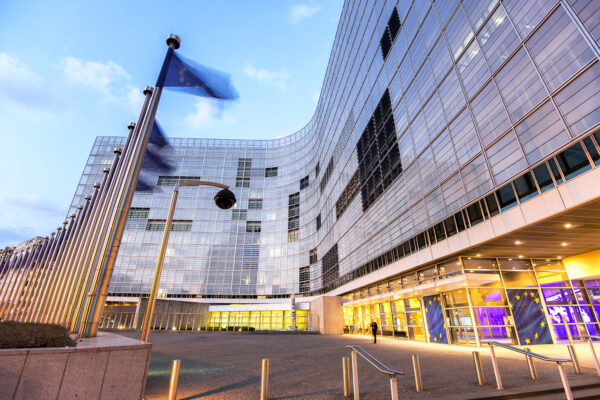 European leaders broke up an all-night summit on Monday without a deal to fill the EU's top positions, including the presidencies of the European Commission and their own European Council.
Blame the conservative European People's Party (EPP) for the deadlock.
EPP rebellion
Angela Merkel, the most powerful leader in the EPP, is reportedly ready to drop her party's candidate for the commission presidency, fellow German Manfred Weber, in favor of the socialists' Frans Timmermans. The EPP would then split the remaining four jobs (the presidencies of the European Central Bank, European Council and European Parliament as well as the high representative for foreign affairs) with the liberals.
Before the European elections in May, the conservatives and socialists both nominated a lead candidate, or Spitzenkandidat, for the commission. The liberals, who perennially place third, refused to name a single candidate but have since thrown their support behind Denmark's Margrethe Vestager. All three parties are needed for a majority in the European Parliament.
However, other EPP leaders have rebelled against Merkel's plan, which was hatched on the sidelines of the G20 summit in Japan with France's Emmanuel Macron, the Netherlands' Mark Rutte and Spain's Pedro Sánchez. Central and Eastern European leaders in particular are unhappy with Timmermans, who, as the outgoing commission's vice president, has led investigations into rule-of-law abuses in Hungary and Poland.
But none of the other EPP names circulated by European Council president Donald Tusk — France's Michel Barnier, Bulgaria's Kristalina Georgieva, Ireland's Leo Varadkar — could muster support from other parties.
Leaders will try again on Tuesday before the European Parliament meets to elect its president on Wednesday.
Original sin
The EPP's original sin was nominating the controversial Weber in the first place when the whole Spitzenkandidaten system is by no means uncontroversial.
A parliamentary insider without executive experience, Weber has never failed to shield Hungary's Viktor Orbán from criticism. This has made him popular in Eastern Europe but toxic to liberals in the West.
The EPP had an alternative. The Economist's Jeremy Cliffe points out that Alexander Stubb, the former Finnish prime minister who ran against Weber in the EPP primary, could have commanded broad appeal. More center-right than conservative, Stubb did take Orbán to task and argued for reform of agricultural subsidies, long the third rail of EU politics.
The EPP preferred the seemingly safer candidate, arrogantly assuming that other parties would fall in line. It doesn't look like they will.