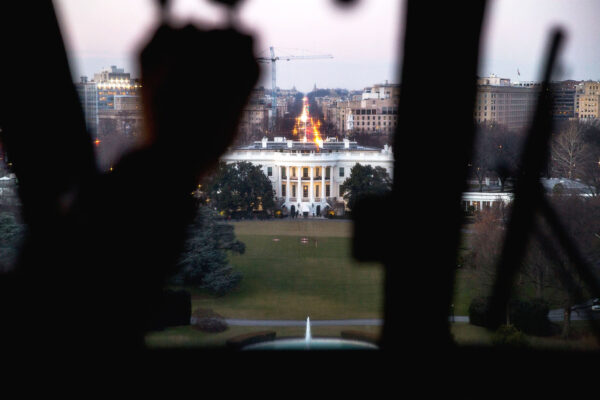 Steve Bullock is the latest Democrat to put his personal ambitions before the interest of his party.
The governor of Montana is wildly popular at home. Donald Trump won Montana with 56 percent of the votes against 36 percent for Hillary Clinton in 2016. In 2020, the state's first-term Republican senator, Steve Daines, is up for reelection. If Democrats want to beat Daines, and stand a better chance of winning a majority in the Senate — the odds are currently against them — Bullock should be running for that seat, not for president.
The same applies to Beto O'Rourke, as I've written before. The former congressman came close to defeating Ted Cruz in deep-red Texas last year. Texas' other Republican senator, John Cornyn, is up for reelection in 2020. O'Rourke, or former San Antonio mayor Julián Castro, should be running against him. Instead, they are both running for president.
And the same applies to former Colorado governor John Hickenlooper. He would be a strong candidate against Cory Gardner, another first-term Republican senator. Gardner defeated Democrat Mark Udall by only 40,000 votes in 2014. Clinton won Colorado two years later with 48 percent support against 43 percent for Trump.
That's three Senate seats Democrats are less likely to win.
Running for vice president
Neither Bullock nor Castro nor Hickenlooper can honestly believe they stand a chance of winning the presidential nomination. (Maybe O'Rourke does.) Jonathan V. Last argues at The Bulwark that they're running for vice president instead.
If Joe Biden, the former vice president, wins the nomination and the presidency, he would be 81 years old on election day in 2024. He might opt to serve a single term, so, according to Last, "whoever he picks as a running mate this go-round would begin the 2024 cycle as the presumptive Democratic nominee."
Who is in charge?
Last suggests Democrats sit down some of their candidates and "talk to them about their duty to take one for the team."
But who would those Democrats be? Nancy Pelosi? Chuck Schumer? Barack Obama? Maybe. But that's not how America's parties have functioned in the last few decades. There are no smoke-filled rooms and the central party organization is weak. That has its advantages; parties are flexible and can accommodate different ideological currents. But it also creates problems like these.