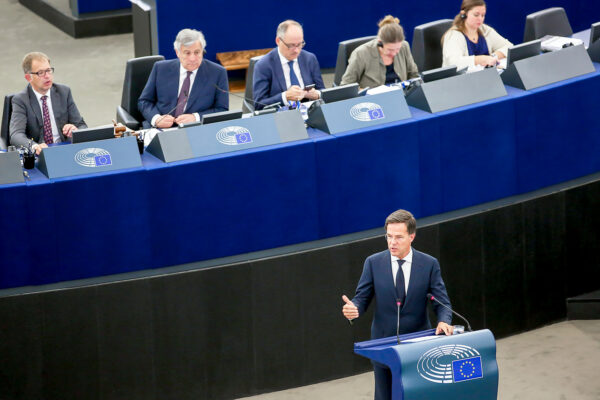 The ruling parties in the Netherlands have managed to win an extra two seats in the Senate, giving them more room for negotiation with opposition parties.
The projection was that the four parties in Prime Minister Mark Rutte's coalition win would thirty out of 75 seats in the upper chamber, which would have made them dependent on the Greens to pass legislation.
Now that they have 32, they can also do deals with the Labor Party, which has six.
Horse-trading
The projections were based on the outcome of provincial elections in March. The provincial deputies who were elected at the time, plus nineteen special electors from the Dutch Caribbean, elected the new Senate on Monday.
In several provinces, Rutte's liberals and the Christian Democrats had votes left over and gave them to the smaller liberal Democrats and Christian Union, which was enough to give those parties one more seat each.
The coalition's gains came at the expense of the alt-right Forum for Democracy, which won twelve instead of thirteen seats, tying with the liberals, and the Greens, who ended up with eight instead of nine seats — still an increase of four.
Pensions and climate
The ruling parties are already in talks with Labor about pension reform. Employers and trade unions, who jointly manage half of the Dutch pension system, have failed to reach a consensus, leaving it up to Rutte's government to make changes. It wants to introduce more choice. Workers are currently tied to whatever pension fund has been assigned to their industry.
Labor is not opposed per se, but it is wary of further increases in the retirement age, especially for low-skilled workers. Dutch public transport will see a rare strike on Tuesday against a higher pension age.
The Greens support Rutte's climate policy, which should see the Netherlands meet the goals of the Paris Agreement, but they could have used a key position in the Senate to demand even more ambitious reforms. The liberals were keen to avoid this. Their belated conversion to environmentalism is one of the reasons they've lost support to Forum for Democracy, which denies a human role in climate change.