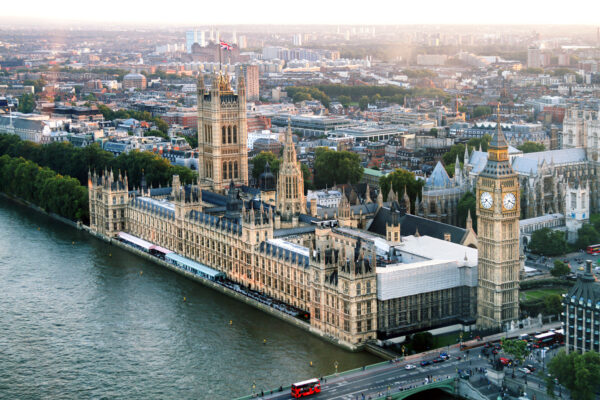 Last night, Prime Minister Theresa May's Brexit deal was voted down by the British parliament in an historic defeat.
This came even after she delayed the vote, which was meant to take place in December, to try to shore up support for the agreement.
The three largest opposition parties — Labour, the Scottish nationalists and the Liberal Democrats — voted against the deal. So did the junior governing party, the Democratic Unionist Party of Northern Ireland (DUP), along with 118 of May's own Conservatives.
In all, the treaty, which is meant to regulate Britain's withdrawal from the EU, was rejected by 432 to 202 votes.
Losing streak
Things have not been going well for May.
In December, her government was held in contempt of Parliament for refusing to release legal advice on Brexit — another historical first.
Then Brexiteers in her own party triggered a leadership vote, which she won.
In ordinary times, this government would by now have collapsed. But these are not ordinary times.
No confidence
Tuesday's defeat came about through a strange and uneasy alliance between various Brexit factions. The Europhiles argue the deal puts too much distance between the EU and the UK. The Euroskeptics argue it leaves the two too closely intertwined. The DUP don't like it because it treats Northern Ireland differently from the rest of the United Kingdom.
Labour leader Jeremy Corbyn has tabled a motion of no-confidence in the government. It is likely that May will survive this as even pro-Brexit Conservatives should prefer her over Corbyn.
If she does survive, she may come out of this stronger, having survived two such votes in the last two months. But she will still lack the authority to get anything through Parliament.
Other options
Leaving the fate of Theresa May aside for the moment, it can be said that among the various Brexit options things are becoming clearer. There is no majority in Parliament for either May's deal or no deal. Brussels has already said it will make no more concessions or reopen negotiations.
Last night, May spoke about setting up a cross-party panel to try to find a consensus. This should have happened two years ago and it may be too little, too late.
The other options include calling a general election or delaying Britain's departure from the EU, due in March.
Both have drawbacks, but it may be the only way to break the impasse.
These options are only valid, however, if May survives the night. If she loses, there could be an attempt to form another government within the existing Parliament or, more likely, a snap election. Given the Brexit divide across the major parties, it is impossible to predict what the outcome might be.