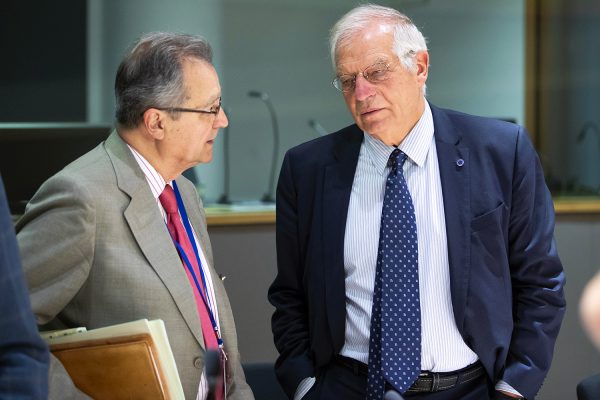 Spain has demanded greater clarity on the status of Gibraltar before signing off on the treaty that is meant to regulate Britain's exit from the EU in March 2019.
"We want the interpretation to be clear in that text that the negotiations between the United Kingdom and the EU will not apply to Gibraltar," Josep Borrell, the Spanish foreign minister, said on Monday.
Here is why his demand is a bit of a dud.
What is in the treaty?
The Brexit treaty creates a transition period from March 2019 to the end of 2020 during which:
The United Kingdom will continue to apply EU law; and
The two sides will negotiate their future relationship.
A protocol to the treaty calls for the creation of Anglo-Spanish committees to negotiate the rights of cross-border workers, environmental protection and law enforcement cooperation, specifically to tackle tobacco smuggling.
Some 10,000 Spaniards commute into Gibraltar for work every day.
Because Gibraltar has no sales tax, it has become a conduit for tobacco smuggling into Spain.
Gibraltar's current status
Gibraltar is currently in the European single market, which allows it to trade freely with the EU's 27 other member states.
But it is outside the customs union and passport-free Schengen Area, which means there are border controls.
The Spanish position
Spain ceded Gibraltar to Britain in 1713 but has argued for its return since the Franco era.
Spain claims that Britain illegally occupied the isthmus which connects the Rock of Gibraltar with the Spanish mainland to built an airstrip. It hopes to secure joint control of that airport post Brexit.
Borrell's Socialist government wants to make sure that negotiations about the future of Gibraltar are kept separate from EU-UK talks.
Conservatives accuse the Socialists of being too weak on the issue and believe Spain must at the very least push for joint sovereignty of the peninsula — if not its return to Spain.
The British position
Gibraltar is lawfully British.
The residents of Gibraltar have twice voted to remain British, in 1967 and 2002, at both times almost unanimously.
The EU position
Since Britain is leaving the EU, and Spain is staying in, the other 26 member states have no incentive to take Britain's side or even get involved.
The EU has already agreed that no deal on the future EU-UK relationship can apply to Gibraltar without an agreement between Britain and Spain.
So what is Borrell's problem?
Good question. His last-minute threat of a Spanish veto looks like political theater to fend off right-wing criticism at home.