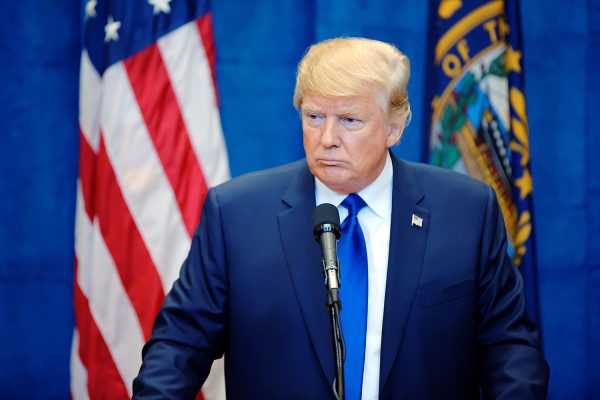 American president Donald Trump has replaced his attorney general, Jeff Sessions, with a loyalist, Matt Whitaker, who in the past criticized Special Counsel Robert Mueller's investigation into Russian interference in the 2016 election.
Here is everything you need to know.
Why did Trump fire Sessions?
The president isn't even pretending he requested the attorney general's resignation for any other reason than that Sessions failed to "protect" him from the special counsel's investigation.
Sessions had properly recused himself from overseeing Mueller's work, given that he was part of the Trump campaign. That shifted oversight to his deputy, Rod Rosenstein, who for two years resisted right-wing pressure to rein Mueller in.
Who is Matt Whitaker?
Whitaker was a United States attorney in Iowa under President George W. Bush. When Barack Obama became president in 2009, Whitaker moved into the private sector.
He served on the advisory board of a Florida-based company that was shut down by regulars in 2017 for "bilking millions of dollars" from its consumers and threatening legal action against those who complained.
Since 2014, Whitaker has served as the head of the Foundation for Accountability and Civic Trust, a self-described watchdog that seems to exist primarily to give him a byline on television. Slate has more on this organization.
Whitaker has repeatedly taken Mueller to task, arguing in one op-ed for CNN that the special counsel crossed a red line when he started to look into the finances of the president and his family.
One month after the op-ed appeared, Whitaker was hired by Jeff Sessions to become his chief of staff.
What can Whitaker do?
Lisa Kern Griffin, a law professor at Duke University, tells the Financial Times that, as acting attorney general, Whitaker can "limit the resources available to the special counsel, reject proposed indictments against additional defendants and wind down the investigation."
That is exactly what Whitaker suggested Sessions' successor should do in a television appearance in late August.
But Whitaker would struggle to shut down the investigation altogether. Mueller has outsourced prosecutions to the United States attorneys for the Eastern District of Virginia and the Southern District of New York, among others. Those prosecutions will continue.
In an extreme scenario, Democrats, who will take over the House of Representatives and its relevant committees in January, could hire Mueller, or someone else, to continue the investigation.
Is Whitaker's appointment legal?
Possibly not.
Attorneys Neal Katyal and George Conway (who is married to White House counselor Kellyanne Conway) argue in The New York Times that the Constitution is clear: anyone serving in a "principal role" in government must have been confirmed by the Senate. That rules out Whitaker.
But other laws are less clear. One stipulates that the deputy attorney general, Rosenstein, is first in line to succeed the attorney general. Another gives the president the power to choose any Justice Department official as long as that person has served in a high-level position for ninety days. Whitaker would qualify under that provision.
The big picture
Whether or not Trump has the legal authority to elevate Whitaker, it is clearly an abuse of his power.
Sessions is not the first law enforcement official Trump has fired in an attempt to derail the Russia investigation. He fired FBI director James Comey for the same reason in 2017 — and then bragged to the Russian ambassador and the Russian foreign minister, of all people, that it had taken the "pressure" off him.
Zack Beauchamp argues in Vox that while Sessions' firing isn't shocking — Trump had been hinting at it for months — it should be. Actions that were once inconceivable have become normalized. That is how democracy dies: one step at the time.
Democracies depend on a motivated and involved public for their survival. But if politicians only take one small legalistic step away from democracy at a time, each one narrow enough to be justifiable to their political allies, then a systematic shift away from democracy and constraints on presidential power never ends up truly galvanizing the opposition.