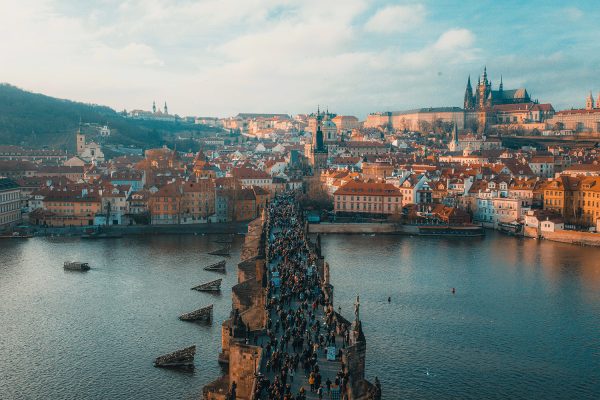 The Financial Times reports that Central and Eastern European countries are putting flesh on the bones of the Three Seas Initiative, a forum dreamed up by Croatia and Poland to promote regional integration.
Integration
The nine former Warsaw Pact states that are now in the EU plus Austria, Croatia and Slovenia — bordering the Adriatic, Baltic and Black Seas — have grouped to improve energy and transportation links.
Most of the gas pipelines in the region run east to west, connecting Russia to Western Europe, rather than among the Central European nations themselves.
Road and rail journeys in the region take on average two to four times longer than comparable journeys in Western Europe.
At a summit in Bucharest in September, the group agreed to three projects:
The Via Carpatia, a north-south road network linking Klaipeda in Lithuania with Thessaloniki in Greece.
A series of gas projects, including an LNG terminal in Croatia and interconnectors that allow gas to flow between different national networks.
A fund to attract private investment.
Ovidiu Dranga, Romania's ambassador to Poland, told the Financial Times the ultimate goal is to build "strategic resilience along the eastern frontier of NATO and the EU as part of our contribution to Euro-Atlantic security and a stronger transatlantic link."
What is at stake?
For these "lands in-between" to escape the dilemma of being the periphery of either the East or the West.
Robert D. Kaplan writes in The Revenge of Geography (2012) that the idea of a Central Europe was a "rebuke to the geography of the Cold War." But it can only prosper, in a geopolitical as well as a spiritual sense, if the nations that comprise it manage to safeguard their independence.
Challenges
The countries need to overcome suspicions that the Three Seas Initiative is a twenty-first-century version of the Intermarium, an interwar Polish proposal for the federalization of Central and Eastern Europe under its leadership.
Despite sharing an Atlanticist outlook and market-oriented vision for the EU with Germany, the right-wing government in Poland has allowed historical grievances to poison relations with what could be the Three Seas Initiative's most important sponsor.
There is also fear in Central Europe that Germany's historical sensitivity toward Russia might once again trump its economic integration with the region.
Andrew A. Michta, author of The Limits of Alliance (2006), has warned that a regionalization of security in Europe could put distance between the "old" and the "new" Europe. Mitteleuropa could become another Zwischeneuropa, vulnerable to Russian pressure. This is already evident in Hungary's deference to Moscow and in Ukraine's exclusion from Euro-Atlantic institutions, including the Three Seas Initiative.