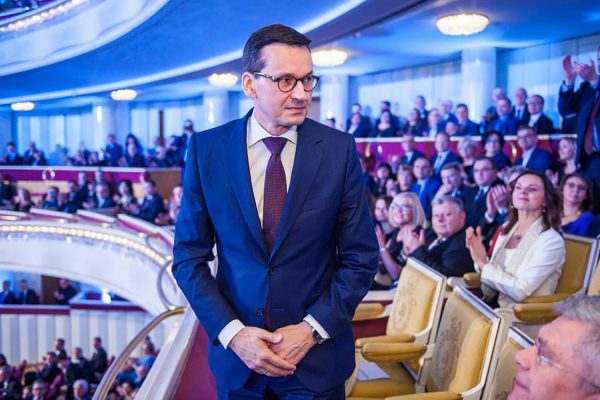 Poland's ruling Law and Justice party has suffered a number of setbacks in the last couple of months:
It lost local elections in Poland's big cities and small towns.
The European Court of Justice forced it to reinstate 22 Supreme Court justices it had forced into retirement.
A bribery scandal at Poland's financial regulator has thrown doubt on the party's self-portrayal as "outsiders" who are cleaning up the mess made by corrupt liberal elites.
Law and Justice may be down, but it's not out.
It still placed first in local elections nationwide and made gains in the countryside.
Other judicial reforms that give the ruling party more control over the Constitutional Tribunal, which tests the constitutionality of laws, and the National Judicial Council, which appoints lower-court judges, remain in place.
But European elections in May will give the opposition another chance. The vast majority of Poles back EU membership and even many Law and Justice supporters feel the party is fighting too much in Brussels.