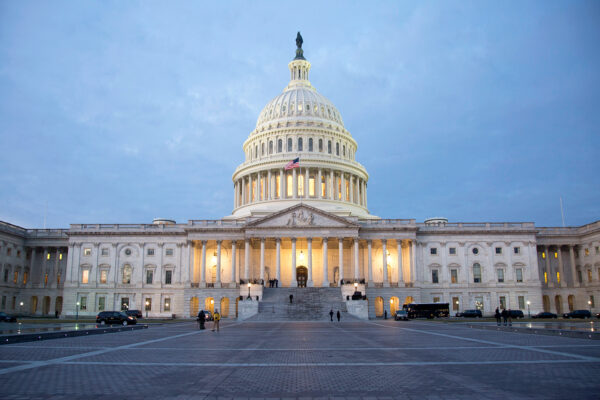 Fourteen members of President Donald Trump's Republican Party have joined the Democratic opposition in the Senate in a call to end American support for the Saudi war in Yemen.
A similar motion failed in March.
The measure has yet to go a final vote, giving Trump time to change Republican minds. If he can't, and the final vote goes against him, the president could veto. But critics of his policy are now only three votes short of the two-thirds majority it takes to override a presidential veto.
Why the change of heart?
Many senators are appalled by Trump's continued support for Saudi Arabia in the wake of the murder of journalist Jamal Khashoggi, a Saudi national and American resident who wrote critically of the royal family. The CIA is confident Khashoggi was killed by Saudi agents in the kingdom's consulate in Istanbul. Trump has cast doubt on this assertion and argues that arms sales anyway override humanitarian and legal concerns.
Republican Mike Lee of Utah, a lead sponsor of the Senate measure, said, "The Khashoggi killing has begun a major rethinking of our relationship with Saudi Arabia. It may happen slowly, but policy with the kingdom will never be the same."
War in Yemen
Saudi Arabia, the United Arab Emirates and other Arab states intervened in Yemen's civil war in 2015, when the northwestern Houthi movement overthrew the internationally-recognized government of Abd Rabbuh Mansur al-Hadi.
The Arab states see the Houthis as proxies for their nemesis, Iran. It is doubtful the two were close before the Houthis took over, but since the Arab intervention Iran has stepped up its support. The United States claim to have intercepted various Iranian arms shipments.
Americans have only been directly involved in strikes against radical Islamists in Yemen, but they also provide aerial refueling, munitions and intelligence to the Saudis. So do the British and French.
Millions of Yemenis have been displayed by the conflict. Casualty estimates vary, but it is believed at least 10,000 have died as a direct result of the war and 50,000 children died in 2017 alone as a consequence of violence and depravation.
Rights group accuse the Saudi-led coalition of doing too little to prevent civilian casualties.
For more, read Ryan Bohl's detailed explainer of the multilayered conflict in Yemen.
Low trust in Trump
The Washington Post reports this would be the first time since the War Powers Act was enacted in 1973 that the Senate has ended an operation abroad, reflecting lawmakers' low trust in Trump's ability to conduct the nation's foreign policy.