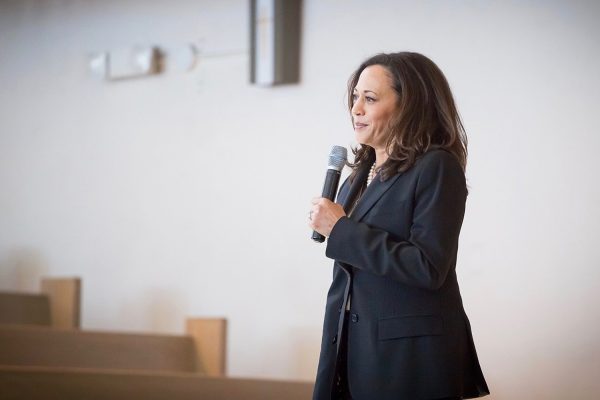 America's Democratic Party looks old. Former and likely future House speaker Nancy Pelosi, former vice president Joe Biden and former presidential candidates Hillary Clinton and Bernie Sanders are all in their seventies. Elizabeth Warren, the Massachusetts senator who is expected to seek the presidency in 2020, turns seventy next year. The Democratic leader in the Senate, Chuck Schumer, is 67.
But a new generation is waiting in the wings.
As the "invisible primary" gets underway — during which presidential hopefuls test the waters with donors, fundraisers, party leaders, political operatives and sympathetic journalists — it is worth taking a look at the party's potential future leaders.
Politico has a complete list. I've picked the candidates who seem the most promising to me.
Cory Booker (49): Former mayor of Newark, now represents New Jersey in the Senate.
Sherrod Brown (66): Senator from Ohio, a perennial presidential swing state.
Steve Bullock (52): Governor of Republican-leaning Montana and head of the National Governors Association.
Julián Castro (44): Former mayor of San Antonio, Texas who served as housing secretary under Barack Obama.
Eric Garcetti (47): Mayor of Los Angeles.
Kirsten Gillibrand (51): Senator from New York and a leader on the issue of sexual assault.
Kamala Harris (54): Former attorney general of California, now represents the state in the Senate.
John Hickenlooper (66): Business-friendly governor of Colorado who led the way on gun control.
Eric Holder (67): Obama's attorney general. He has spent the last few years fighting gerrymandering.
Tim Kaine (60): Hillary Clinton's running mate and the former governor of Virginia. Currently a senator for the state.
Amy Klobuchar (58): Centrist senator from Minnesota, a state Donald Trump almost won in 2016.
Martin O'Malley (55): Governor of Maryland. Also ran in 2016.
Beto O'Rourke (46): Nearly beat Ted Cruz in Texas this year.
Mark Warner (63): Top Democrat on the Senate Intelligence Committee, which is investigating Russia's support for Trump in 2016.