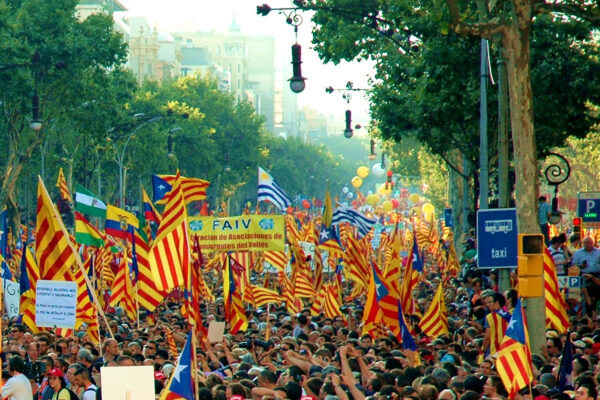 Catalonia celebrates its national holiday on Tuesday.
The date, September 11, commemorates the fall of Barcelona in 1714. Catalonia had backed the losing side in the War of the Spanish Succession.
Celebrations were banned under Francisco Franco and officially restored in 1980.
In recent years, the Diada has become an occasion for mass demonstrations for Catalan self-determination and independence.