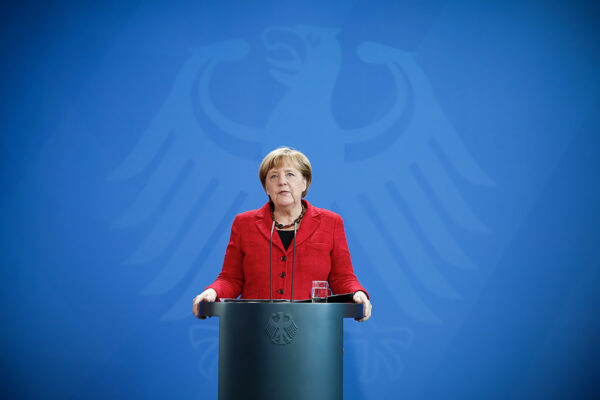 Angela Merkel has broken with German tradition by endorsing a fellow German for the EU's top job: the presidency of the European Commission.
Merkel supports Manfred Weber, the group leader of the European People's Party (EPP), as Spitzenkandidat for the European Parliament elections in 2019.
Given that the EPP is, and will most likely remain, the largest bloc, Weber's election is almost a foregone conclusion.
Except…
Merkel insists that her endorsement is not a commitment to make Weber European Commission president.
France's Emmanuel Macron, who is forming a new pan-European party that so far includes the Italian Socialists and Spain's Citizens, is opposed to the Spitzenkandidaten process altogether, arguing that the selection of the European Commission president ought to be returned to national leaders.
Either his new party or the existing liberal bloc may be needed for a majority in the next parliament, giving them leverage over the selection of Jean-Claude Juncker's successor.
Smaller countries, especially in the south of Europe, fear German domination of EU institutions.
That is precisely why Germany has never held the European Commission presidency, supporting German-friendly conservatives, like Juncker, instead.
Why the change?
Politico argues that Merkel is hoping to secure her European legacy:
Europe's indecision and chaotic handling of migration has given populists a huge opening to exploit. For Merkel to avoid being remembered as the German chancellor who broke Europe, she would need to settle the issue — or at least put it to rest for the time being.
If Merkel manages to install an ally into the EU's top position, chances of fixing the European immigration system, and healing Europe's divisions, could be much higher.