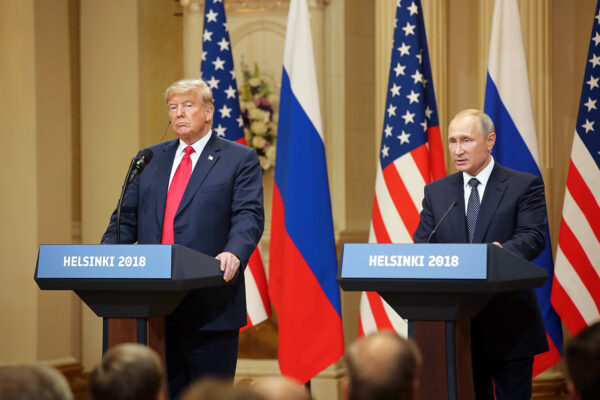 Two years on the job, Donald Trump still doesn't understand foreign policy.
After meeting with Russian president Vladimir Putin in Helsinki on Monday, the American said relations between their two countries had "never been worse."
"However," he added, "that changed as of about four hours ago."
As if a single meeting of two leaders could change the fate of nations.
Personality isn't everything
The real reason Russia and the United States don't see eye to eye, Ryan Bohl has explained here, is that they have diametrically opposed interests in Europe.
Russia wants influence in its "near abroad": the countries of Central and Eastern Europe that threw off the Soviet yoke in 1991. America cannot allow this. It would put Russia in a position to once again threaten Western Europe, from where it could threaten North America.
Unless you're Donald Trump
In fairness, Trump is hardly the first American president who believes he can overcome the restraints of history and geopolitics through the sheer force of his personality.
But he personalizes foreign relations to an extreme.
America's alliance with Germany is at a postwar nadir because Trump doesn't like Angela Merkel.
He admires strongmen, so Rodrigo Duterte and Recep Tayyip Erdoğan get to subvert democracy in the Philippines and Turkey without so much as a reprimand from Washington.
Trump respects Putin, so he takes the Russian's word over that of his own intelligence chiefs as well as the Justice Department when it comes to 2016 election interference.