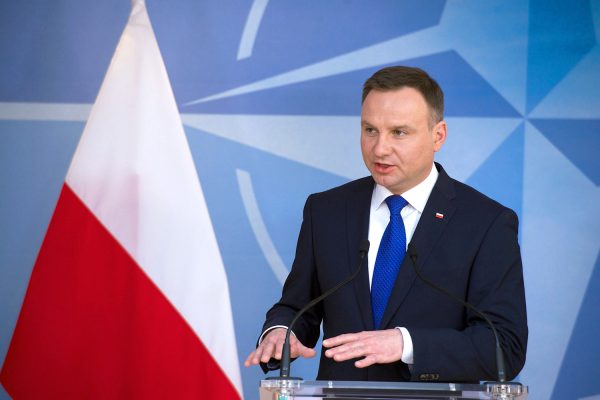 There have been two developments this week in the attempts of Poland's ruling Law and Justice party to subject the judiciary to political control:
The Senate approved legislation that makes it possible for the government to appoint the next Supreme Court chief justice.
The European Court of Justice ruled that other EU countries can refuse extradition requests from Poland if they fear suspects may not receive a fair trial there.
Battling the courts
Law and Justice has forced 22 Supreme Court judges into early retirement, but Chief Justice Małgorzata Gersdorf is refusing to step down. Her term is not due to expire until 2020.
The party has also forced resignations on the Constitutional Tribunal, which tests the constitutionality of laws, and made it possible for the justice minister to unilaterally replace the presidents of lower courts.
Both the European Commission and the European Parliament are investigating the changes. If they are found to be in violation of EU law, Poland could be deprived of its voting rights in the European Council — although that would require the consent of the 27 other member states.
Why all the changes?
Law and Justice maintains that it is merely making the judicial system more efficient and rooting out judges who are linked to the country's communist past.
The more likely explanation is that the courts did a lot to frustrate the previous Law and Justice government, from 2005 to 2007, and that the party understands it needs to get the independent judiciary out of the way if it is to impose its vision of an illiberal democracy on Poland.
The judicial reforms do not stand on their own. The party has also purged political opponents from government agencies and state-run companies. Critical media outlets have been threatened by lawmakers and Poland is loosening spending and has adopted protectionist economic policies in defiance of EU recommendations.