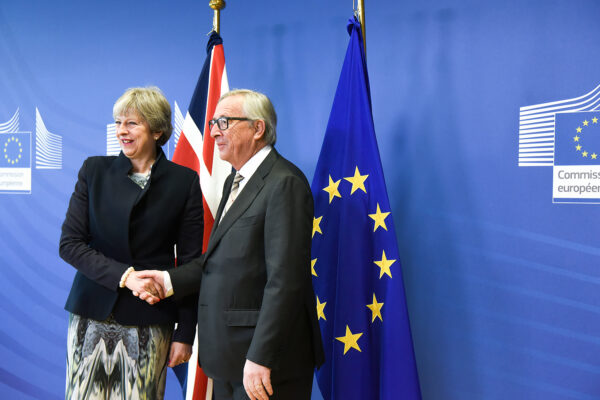 British ministers are due to meet at the prime minister's Chequers country retreat this weekend to hammer out a Brexit strategy.
The conclave is unlikely to produce a breakthrough. The EU hasn't budged from its position. Neither have hardliners in Theresa May's government.
Four freedoms
Even before the British voted to leave in 2016, EU leaders, including Germany's Angela Merkel, warned that the bloc's "four freedoms" — free movement of capital, goods, services and people — could not be separated.
Yet throughout the Brexit negotiations, that is exactly what the United Kingdom has been trying to do.
It wants to keep the benefits of the EU customs union (no tariffs) and single market (open borders, harmonized regulations) without accepting EU immigration.
There is no way the EU is going to agree to this. Brexiteers like Boris Johnson and Jacob Rees-Mogg nevertheless insist that if only the British play their cards right, or offer the EU an innovative deal, it will change its mind.
That is why, with only half a year left to do a deal, there is still so much uncertainty. The British right, including the Democratic Unionists of Northern Ireland — who May needs for her majority — is in denial about what leaving the EU means.
Exception
It's true the EU is willing to make an exception for Northern Ireland. It would have to stay in the EU customs union and single market to avoid a hard border with the Republic of Ireland.
But, as the Financial Times points out, it is one thing in unique circumstances to grant a partial exception to a subnational province subject to a peace deal that includes an EU member state and which the EU has committed to uphold. It is quite another to allow a large economy right on the EU's doorstep to pick and choose the elements of its single-market membership.
Britain is going to have to choose:
A Norway-style deal, by which it accepts free movement of EU nationals and respects most EU laws and regulations; or
A "hard" Brexit, by which it gets to control its borders and make its own trade deals but loses unimpeded access to its largest market.