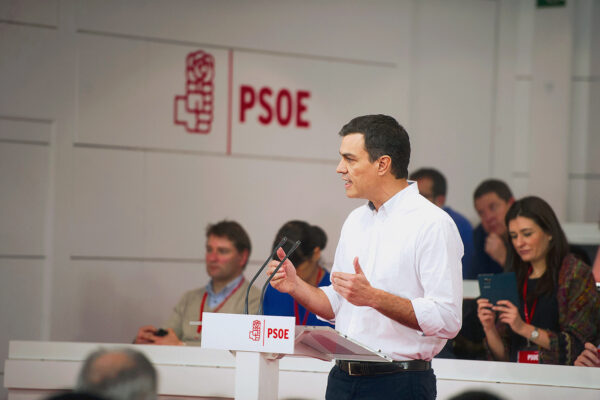 Pedro Sánchez is filling his cabinet with what the Financial Times describes as respected European figures:
Nadia Calviño, the European Commission's director general for budget, becomes Spain's economy minister. She is considered "one of the brightest talents in the EU institutions."
Josep Borrell, a former president of the European Parliament, is to become foreign minister. A native of Catalonia, he opposes independence for the region.
The appointments suggest Sánchez intends to be "a driving force in Brussels" while he is around. He is keen on French president Emmanuel Macron's proposals for EU reform — unlike his conservative predecessor, Mariano Rajoy, who allied with Germany's chancellor, Angela Merkel.
Conservatives play petty politics
Rafael Hernando, the parliamentary spokesperson for Rajoy's People's Party, has said the conservatives want to leverage their majority in the Senate to "improve" this year's budget — which they themselves negotiated only a few weeks ago!
Specifically, they may want to reverse €500 million in infrastructure investments in the Basque Country.
The People's Party made that spending commitment to win the support of the Basque Nationalist Party (PNV). In last week's confidence vote, however, the Basques changed sides, giving Sánchez a majority and forcing Rajoy to resign.
It's petty, yes, but it's also a sign that the conservatives are thinking about the next election. They have lost a lot of right-wing support during the Catalan independence crisis from voters who felt they weren't tough enough on the separatists. Depriving the Basques of their money is an easy way to appeal to Spanish nationalists.
The Senate doesn't have the power to kill or rewrite the budget, but it can send it back to the lower house for review. Another vote there would test Sánchez' multiparty coalition of left-wing and regional parties. Podemos could argue for more social spending. Catalan parties could demand more investment in their region as well.