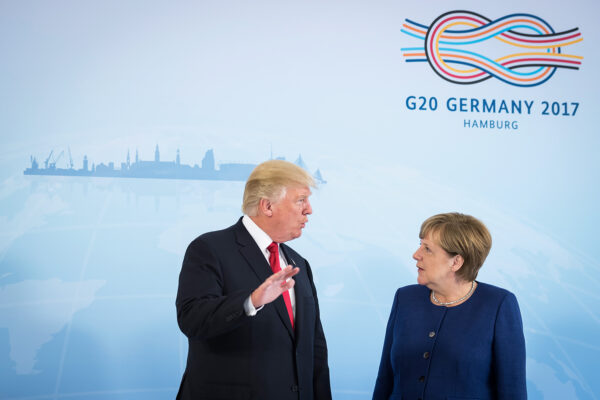 President Donald Trump is expected to announce today that he will pull out of the Iran nuclear deal, despite pleas from allies to remain in it.
The 2015 agreement between Iran and world powers lifted economic sanctions on the country in return for strict controls on its nuclear program.
America (almost) alone
I've argued before that Trump is driving his European allies into the arms of China and Russia, which also want to keep the deal in place. Trump's only allies on this issue are the Arab Gulf states and Israel.
There is no honest reason for tearing up the agreement. As far as we know, Iran has been in full compliance. Click here for rebuttals to all of Trump's arguments against the pact.
Credibility
Withdrawing from the accord could make it harder to negotiate a nuclear arms treaty with North Korea.
As Fred Kaplan put it in Slate, "who will want to negotiate with the United States, and who would believe any deal Trump would sign or guarantee he would make, if he pulls out of the Iran deal even though Iran is abiding by its terms?"