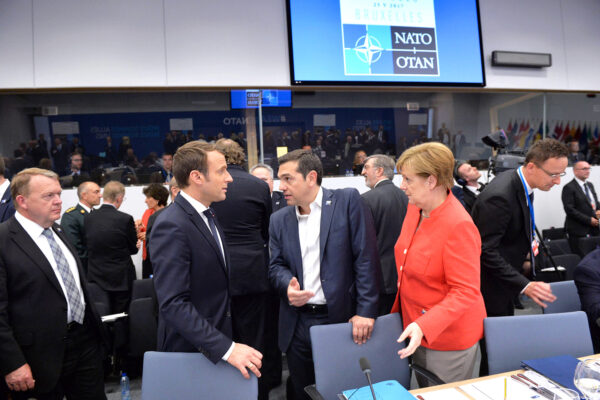 EU leaders met with their counterparts from the six non-EU Balkan states today to discuss their possible accession to the bloc.
Central and Eastern European members are eager to include Albania and the former Yugoslav republics. Other countries are less sure:
Voters in France, Germany and the Netherlands are wary of EU expansion.
Cyprus, Greece, Romania, Spain and Slovakia have yet to recognize Kosovo's independence from Serbia.
Spanish prime minister Mariano Rajoy, who faces a separatist rebellion in Catalonia, even boycotted the summit.
Why the doubts?
The European Commission, despite arguing for enlargement, has identified big problems:
"Clear elements of state capture, including links with organized crime and corruption at all levels of government and administration."
"A strong entanglement of public and private interests," feeding "a sentiment of impunity and inequality."
"Extensive political interference in and control of the media."
"None of the Western Balkans can currently be considered a functioning market economy nor to have the capacity to cope with the competitive pressure and market forces in the union."
In addition, there is Macedonia's name dispute with Greece and there are outstanding border issues between Bosnia and Croatia.
The outcome
European Council president Donald Tusk announced various measures to enhance integration between the EU and the Balkan six:
Doubling the number of Balkan students who can come to Europe under the Erasmus program.
Lowering roaming charges.
Creating more favorable conditions for private investment by providing better bank guarantees.
Tusk insisted that there is "no alternative" to the countries eventually joining the EU:
The Western Balkans are an integral part of Europe and they belong to our community.
What's next?
The EU's existing 28 member states will have to vote next month on whether or not to start formal accession talks with Albania and Macedonia. Every member state has a veto.