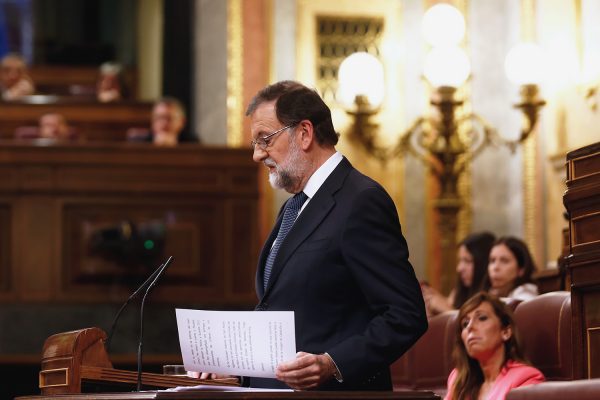 Catalonia's separatists have again compromised, withdrawing four proposed regional ministers who were unacceptable to Spain.
The question now is: will Spain restore autonomy? Or will it find yet another reason to maintain direct rule?
Controversial appointments
Spain suspended Catalonia's self-government after the region tentatively declared its independence in October. It promised to return self-rule as soon the Catalans elected a new government.
However, Spain balked when the separatists — who defended their majority in a snap election — tried to bring back Carles Puigdemont as president.
Puigdemont is wanted by Spanish authorities for organizing the October 1 independence referendum and subsequently proclaiming a Catalan Republic. He is currently in Germany awaiting possible extradition.
Spain rejected two more candidate presidents before it accepted Quim Torra, a former pro-independence organizer.
But then Torra nominated four ministers who are either in Spanish jails, awaiting trial, or abroad as refuges from Spanish justice. Spain again delayed the restoration of home rule.
On Wednesday, in a bid to break the deadlock, Torra withdrew the four controversial nominations and proposed candidates who are not in legal trouble.
Doubt
So why is there is there still doubt the Spanish government will keep its promise?
For one, because Torra is a hardline separatist for whom restored self-rule is only a stepping stone to independence.
Second, because Prime Minister Mariano Rajoy can ill afford to be perceived as soft on the Catalans.
His conservative People's Party is down in the polls. The liberal Citizens, who take a much harder line, are projected to win the next election. The Socialists, still the second largest party of Spain, have called for a confidence vote in the wake of a corruption scandal in Rajoy's party. Spain could soon be headed to the polls and Rajoy needs to shore up his nationalist base.