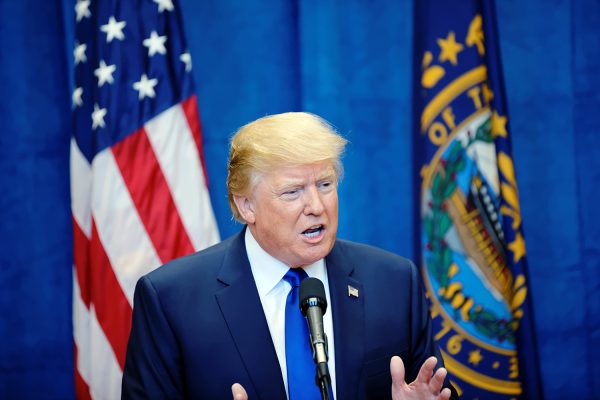 American president Donald Trump and his allies have come up with various defenses in the Russia scandal: There was no collusion; Collusion isn't a crime anyway; The FBI is biased; Trump had every right to fire James Comey; And what about Hillary Clinton?
Here I'll debunk those arguments.
"Russia didn't do anything"
Incredibly, after all we've learned in the past year and a half, there are still people who deny Russia interfered in the 2016 election at all — not only among Trump's supporters, but on the far left as well.
If you really believe that Robert Mueller, the FBI, the CIA, the Democrats in Congress and all the reporters working on this story are involved in a massive conspiracy to concoct evidence of election interference in order to discredit Trump, then I'm afraid I can't help you.
"There was no collusion"
If that's true, it wasn't for lack of trying.
Donald Trump Jr., Jared Kushner and Paul Manafort attended a meeting with a group of Russians in Trump Tower, New York, hoping to get "dirt" on Hillary Clinton. Among them were a former Soviet counterintelligence operative and a lawyer who has since been exposed as working for Russian intelligence.
Kushner separately met with Sergei Gorkov, a graduate of Russia's spy academy and the head of the state-owned Vnesheconombank — although we don't know what the two talked about.
Manafort, while campaign chairman, offered private briefings to Russian oligarch Oleg Deripaska, whom he owed money from his time working for Ukrainian president Viktor Yanukovich.
Russian intelligence considered recruiting Carter Page, a foreign-policy advisor to Trump's campaign.
Michael Flynn, Trump's national security advisor, discussed sanctions with Russian officials during the presidential transition and then lied about this to the FBI.
George Papadopoulos, another Trump advisor, lied to the FBI about his contacts with Russians as well.
Jeff Sessions, who would later become Trump's attorney general, met several times with Russia's ambassador to the United States, Sergey Kislyak, during the campaign and failed to disclose these meetings to Congress.
Erik Prince, founder of the private security firm Blackwater and the brother of Trump's education secretary, Betsy DeVos, met secretly with a Russian official in the Seychelles eleven days before the inauguration. We still don't know what was discussed at this meeting either.
And that's not even a complete list. The Washington Post counts at least nineteen meetings with Russians among 31 interactions.
"Collusion isn't a crime"
Technically, no, but it doesn't need to be.
There is no law against stealing muffins from Starbucks, but it's still illegal, because it's theft.
There is no law against collusion per se either, but it is illegal to solicit and receive foreign support for a political campaign.
The moment Trump Jr., Kushner and Manafort walked into that Trump Tower meeting hoping to get help from the Russians, they crossed the line and at the very least were intent on committing a crime.
"The FBI is biased"
This is based on:
Text messages between a couple of FBI agents who were critical of Trump (as well as Clinton); and
The false accusation that only the private investigation of former British intelligence officer Christopher Steele into Trump's business in the former Soviet Union provided the basis for surveilling Carter Page.
Even if the latter accusation were true (it isn't), and the two agents' views were widely shared in the bureau (we have no idea), it hardly proves that Mueller, whose investigation has been separated from the FBI, isn't doing his job properly.
"The president had the right to fire James Comey"
The president has the right to launch a nuclear strike against Canada tomorrow. That doesn't mean he should.
What matters is why he fired the FBI director. And we know why, because Trump told us.
The same reason he asked the director of national intelligence and the head of the National Security Agency to publicly deny Russian interference in the 2016 election (which they refused to do).
The same reason he told White House counsel Don McGahn to fire Mueller (which he refused to do).
If that isn't obstruction of justice, what is?
"What about…"
When all else fails, point the finger at Hillary Clinton.
This is why, one year after the election, right-wing media are still obsessed with her: because they don't have a leg to stand on.
Who cares what Clinton did? Two wrongs don't make a right.