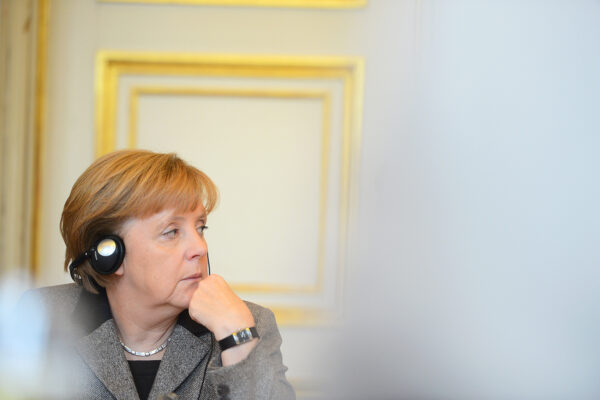 Jeremy Cliffe lists the arguments for and against Germany's Social Democrats forming another grand coalition with Angela Merkel's Christian Democrats.
Arguments in favor
The parties have a responsibility to govern after talks between the Christian Democrats, liberal Free Democrats and Greens failed.
New elections would waste time and are unlikely to lead to a very different outcome.
A conservative minority government could do deals with the right-wing Free Democrats and far-right Alternative for Germany.
There is momentum in Europe for French president Emmanuel Macron's reform proposals. The pro-European Social Democrats should seize this moment.
The Social Democrats have won significant concessions: daycare for children to boost female labor participation, higher employer contributions to health care, investments in education and housing, support for some of Macron's proposals.
Arguments against
The September 24 election result was a rejection of "more of the same". Support for the Christian Democrats and Social Democrats went down from 67 to 53 percent.
Grand coalitions are meant to be the exception in Germany but have governed the country for eight of the last twelve years. Another would fuel political disillusionment.
It would make the Alternative the largest opposition party, which comes with positions of power in parliament.
The preliminary deal reached with Merkel omits key Social Democratic demands: higher taxes on the rich, merging public and private health insurance.
A minority conservative government, with issue-by-issue support from the Social Democrats, would give both parties a chance to redefine themselves.
Bottom line
If your greatest concern is the depoliticization of German civic life and the effects of the [Alternative]'s rise, you might well oppose a new grand coalition. If you think a prompt Franco-German deal on Europe's future is more important, your inclination will be towards a "yes" vote.