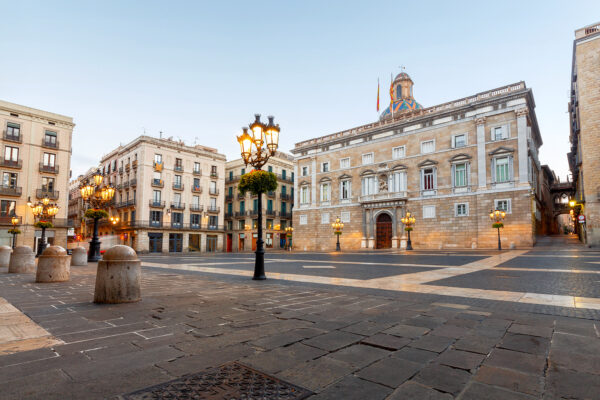 Here is what has happened in Catalonia since the separatists defended their majority in the regional legislature in December.
Lawmakers have elected Roger Torrent, a member of the second largest independence party, the Republican Left, as speaker of parliament.
Torrent has put forward Carles Puigdemont, the leader of the largest independence party, Together for Catalonia, for another term as regional president.
Unionist parties have criticized the nomination with the liberal Citizens calling it "ridiculous" and the mainstream Socialists calling it an "error". The reason: Puigemont is wanted by Spanish authorities for organizing an independence referendum in October that was ruled illegal by the Spanish Constitutional Court. He is now in Belgium.
The Spanish government has said it would challenge an attempt to swear in Puigdemont by proxy or via video.
Puigdemont has called on Spain to allow him to return: "It would be a first step toward restoring democracy." But Interior Minister Juan Ignacio Zoido has said that police are on alert to prevent Puigdemont's surprise arrival in Catalonia.
Torrent has asked for dialogue with Prime Minister Mariano Rajoy, a request that has so far gone unheeded.
An investiture vote is due to be held on Wednesday next week. Puigdemont's victory hinges on the support of the Popular Unity Candidacy, a small radical leftist party that wants to break away from Spain as soon as possible. Without it, Together for Catalonia and the Republican Left are two seats short of a majority.