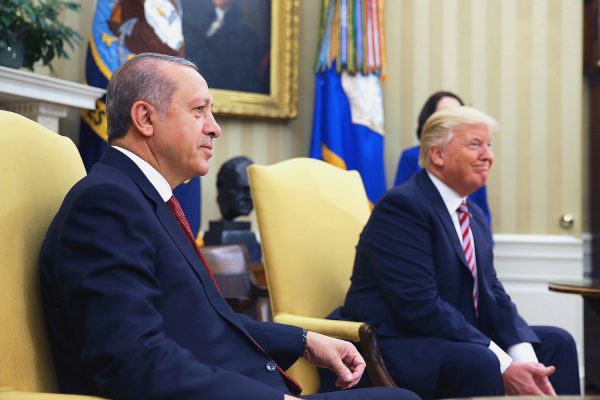 Nationalism may be down, but it's not out, reports The Wall Street Journal.
The nationalist insurgency is both growing and metamorphosing. It is not just eating away at relations between countries on issues such as free trade; it is also eroding the institutions and norms that prevail within countries.
With economies growing on both sides of the Atlantic, populists now draw on cultural grievances to undermine the stable, rules-based environment businesses crave.
Two trends
The Wall Street Journal sees two trends:
Protectionism on the rise: Global Trade Alert, a trade-monitoring group, counted 642 government actions that hurt other countries in 2017 (up 95 percent from 2010), from American tariffs on air mattresses to Chinese financial support for its cloud-computing industry.
Freedom in retreat: 71 countries took steps back last year, according to Freedom House. Only 35 became freer.
United States
America, long the bedrock of economic and political liberalism, has contributed to both trends.
It initiated 143 out of 642 anti-trade actions in 2017, up 59 percent from the last year of Barack Obama's presidency.
The United States have also slipped on Freedom House's index under Donald Trump due to foreign interference in the 2016 election, reduced transparency and weakening ethical standards.
Central Europe
Worse threats come from Central Europe, where:
Austria's xenophobic Freedom Party has joined the government;
Poland's ruling nationalists threaten the freedom of the press and independence of the courts; and
Hungary's Viktor Orbán is trying to shut down a university and taking a hard line against refugees.
Rest of the world
In China and Russia, anti-corruption investigations are being used to punish wayward business leaders.
Muslim activists in Indonesia and Pakistan are undermining the rights of non-Muslims.
Recep Tayyip Erdoğan's post-coup crackdown in Turkey has undermined the rule of law.